Digital wallets belonging to payment processing industry behemoths Visa and Mastercard are often a "nightmare" for merchants to integrate, and this uses up time and resources they would like to spend adapting to bitcoin.
To be clear, this is not an intentional ploy on the part of these companies to slow down a disruptive technology, it's just the fact that they are built on ugly legacy systems yet are too big to be ignored.
The situation is indicative of the way big corporates fail when it comes to innovation, said Marcel Roelants, general manager in Europe for BitPay, who also worked for MasterCard for five years.
In an interview with IBTimes UK, Roelants made reference to Visa's V.me digital wallet and its opposite number at MasterCard, MasterPass: "They come with solutions that are inside out technology driven. I heard from a lot of merchants integrating features of V.me and MasterPass is a nightmare.
"We have spoken to some merchants about starting to use bitcoin and they said sorry, but they had to spend all their resources and the next half year integrating these V.me type systems. These are the leaders in the market; we can't ignore them cause then we don't get transactions."
BitPay is the world's largest processor of bitcoin payments. Out of 120,000 merchants that accept bitcoin, some 65,000 use BitPay's technology to store their bitcoins and connect transactions between merchants and the bitcoin network, where they are stamped into existence.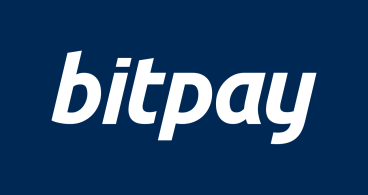 "That to me is a perfect example of where these large corporations are missing the connection with the market. They don't listen to customers, they don't listen to merchants, and then it takes them five years to develop something. All the time this technology is moving faster and faster. We are ramping up faster with bitcoin payments than PayPal did in its early days, for example.
"But of course if [Visa and MasterCard] didn't work for a few years they still make money because people are doing transactions, so they don't have a drive to come up with innovations."
MasterCard's bitcoin strategy
"If you asked 10 people you'd get 10 opinions," said Roelants. "I think MasterCard initially was a bit like 'we don't like this.'"
He said the card provider is being "careful", swayed by negative press surrounding the likes of the Mt.Gox collapse. However, he said BitPay talks to a lot of merchants doing prepaid cards from the provider, which can be topped up with bank transfers and other means of making payments such as bitcoin.
Roelants takes a philosophical view of disruptive technologies. "When I was at MasterCard we always talked about the Kodak example, but what about MasterCard being disrupted by any of this new technology?" he said.
"Are these guys looking into it? Definitely. But are they moving fast enough, or are they stuck in the mind set of – 'we make enough money doing what we are doing' and so stay with the core business and not going to change – this could become their worst enemy. The same could happen to Visa. They have got their eyes closed."
Roelants is part of steady flow of experienced financial services professionals moving over to bitcoin start-ups, and leaving behind a culture which struggles to stay abreast of innovation. BitPay has hired two people from Visa in the US, a sales person and a compliance person; the European compliance head came from PwC.
"I have seen a lot of MasterCard people leaving in the UK and also a lot leaving in Brussels; I heard the same about the US."
Banks
The European Banking Association recently produced a white paper which more or less said if banks don't get involved in this other players will go around them.
"I don't think you can say today that there's any large bank in the world that's not looking in to it. To my understanding all of the four major UK banks are looking into some shape or form of blockchain technology. The three major Dutch banks, same thing. Several of the Spanish banks as well."
Roelants mentioned Fidor, the German bank that has publicly set out its bitcoin strategy, pointing out that it is honing its expertise in what is still a niche market. "They are a relatively new and online bank; they have less legacy to deal with. If you are small and lean, it's easy to act, if you're large and feel 'whatever I do my compliance team will tell me no, and what will the central bank think of this' – then you don't make a move."
Roelants believes it's typical for banks to have an innovation team heavily involved in looking at bitcoin and blockchain, but their transaction banking side is still hesitant because of a lack of regulation.
Transaction costs
Payment systems are based on principles of reach, safety and cost. Credit cards certainly have reach – Visa processes over 1000 transactions a second at peak times - but they are not that safe: big providers are engaged in a running battle with card fraud and identity theft.
"What happens is you put a band aid on a band aid and it starts to add costs – these cards are getting expensive," noted Roelants.
He said typically merchants end up paying between 2 and 3% for a transaction. Bitcoin transactions, which are inherently more secure and can be traced, come in at around 1%.
BitPay offers merchants a fee per month model, so that if they are experiencing high volume then it costs less.
PayPal
BitPay has tied up with PayPal, the internet's governing online wallet system. Roelants said the first step here is for people to load their PayPal wallet, perhaps on their phone, with bitcoins and so it becomes part of that payment ecosystem and PayPal understands it better. "They took the decision early; didn't wait on side lines," he said.
It could be argued that PayPal is another legacy system: despite being built on internet protocols it is another layer of mediation that ledger-based value transaction doesn't really need to be dependent on.
Roelents, once again, is philosophical: "We could argue we don't need the banks – bitcoins in the wallet and I can make a payment on the other side – I don't need a bank. But of course it might be very helpful to work with banks. Banks have the trust of consumers; banks have a global reach and infrastructure – but they lack the knowledge. If we work together with banks we can accomplish the same faster, but slightly different solution.
"Same with PayPal – could we do without it? Absolutely. Would we be willing to work with them because they see the interest – yes. And eventually you can see a PayPal and bitcoin solution mingled together – a wallet kind of thing that works for both."