Meghan Markle breached royal protocol on her first trip to Wales alongside Prince Harry today which will no doubt horrify the Queen.
The 36-year-old Suits actress greeted hundreds of well-wishers outside Cardiff Castle, many who had been lining the streets since 7am, following her late arrival to the Welsh capital after being stuck on a delayed Great Western train.
In a bid to get around to everyone, Markle crossed the road to a group of school children who had been waiting in the cold to get a glimpse of the US star in the flesh.
But after she shook their hands and chatted to the excited youngsters, she started using pencils to sign their books, breaking royal rules.
Autographs are banned by the royal family's security staff due to the risk of the signature being forged.
Royal pro Kate Middleton often politely refuses to sign autographs while on her engagements, while Prince Charles has been heard saying: "Sorry, they don't allow me to do that."
Harry and Markle received an "incredible" welcome to Wales according to Kensington Palace, despite getting off to an iffy start due to their train being delayed.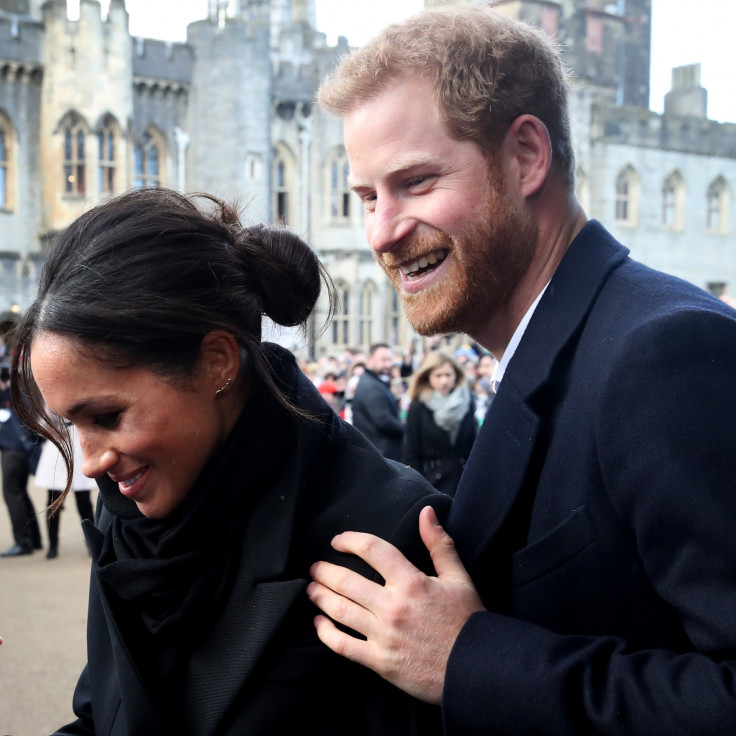 The couple were in high spirits nevertheless and didn't fail to meet and greet hundreds of waiting royal fans and take numerous pictures with them. Markle was dressed impeccably in a stylish navy wrap coat by Stella McCartney, while Harry was equally smart in a navy coat with a shirt and jumper combo.
Harry and Markle will travel to a community and leisure centre called Star Hub in the Tremorfa area of the capital this afternoon to see how sport is being used to engage young people and aid social development.
They will later visit an organisation in which Harry has worked with – Street Games – which is a delivery partner of Sport Wales and the Welsh Government. It aims to make sport accessible to all young people regardless of background.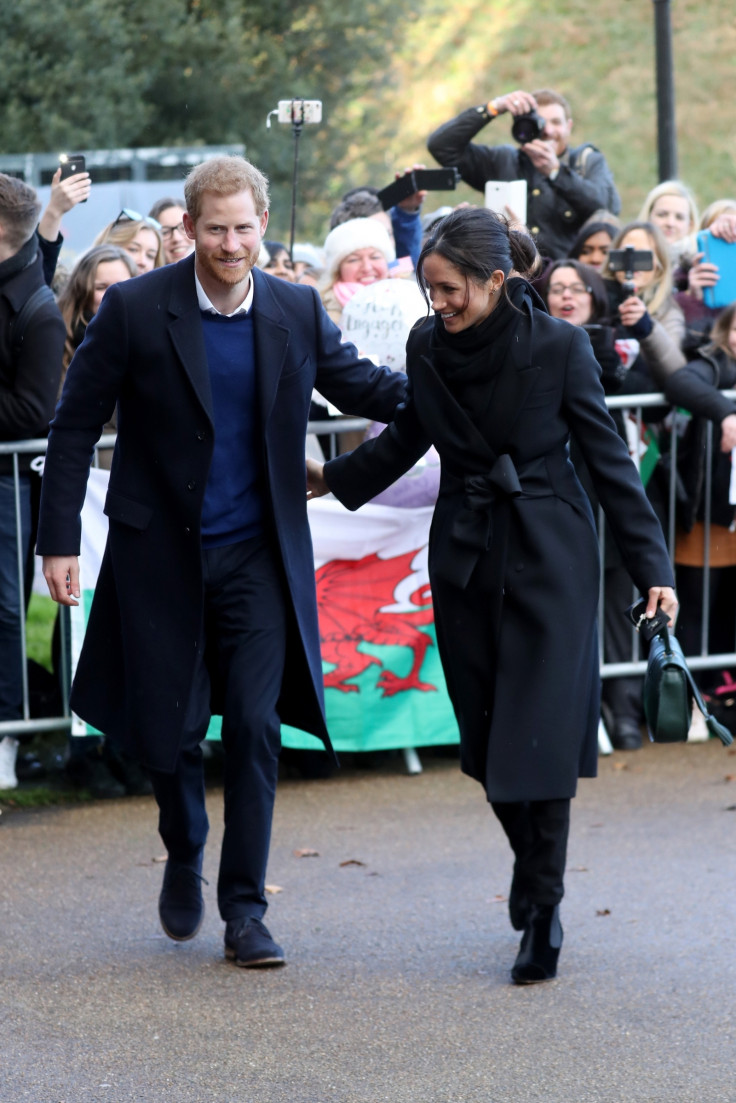 The glamorous couple will meet young people taking part in various doorstep sessions including street dance and table tennis.
The Welsh visit follows the couple's two successful engagements to Nottingham shortly after they announced their engagement at the end of last year, and a Brixton radio station in south London.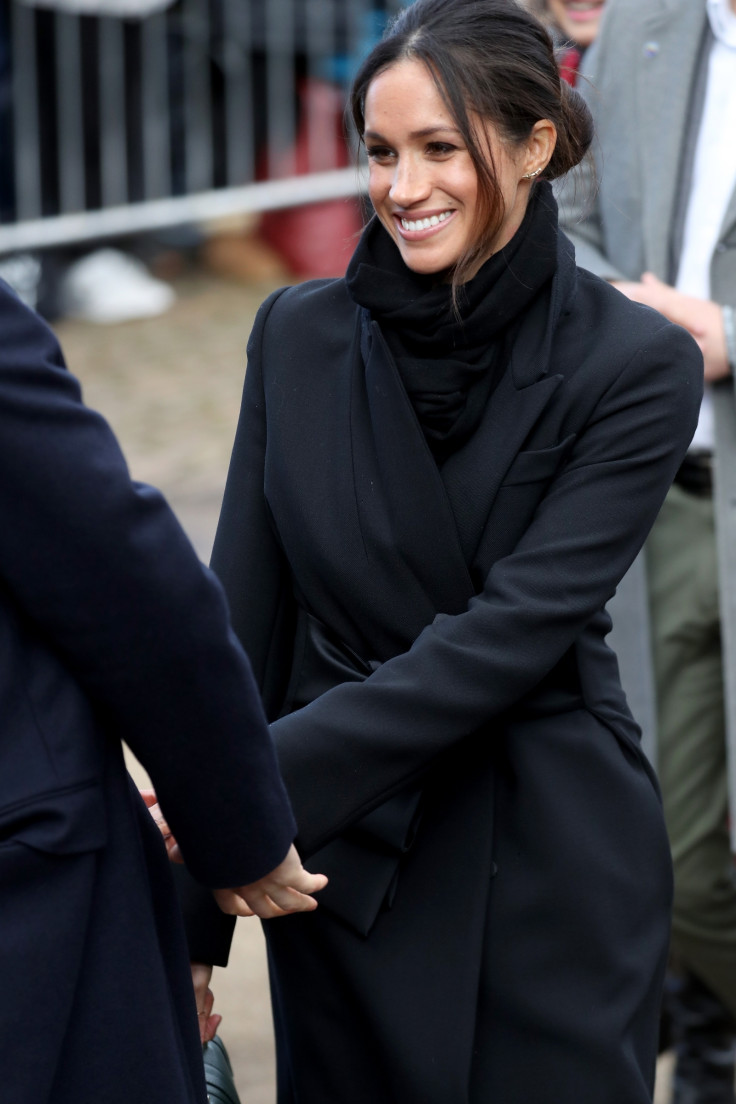 The busy day will then feature them meeting young women involved with the UsGirls project, which was set up with the aim of encouraging female participation in sports across the UK. It also tackles barriers that prevent many girls and young women from taking part in sports.