Prince Harry's romance with Meghan Markle has got tongues wagging across the globe about their imminent engagement following the Suits actress' reported tea with the Queen at Buckingham Palace.
But while royal watchers await an official engagement announcement – predicted to come after the Queen and Prince Philip's 70<sup>th wedding anniversary on 20 November – it has been reported that the couple are planning to start living together.
Markle, 36, already spends much of her spare time at Prince Harry's Kensington Palace apartment in London, and when she's busy filming the US paralegal drama in Toronto, Canada, the fifth-in-line to the throne jets across the pond to see her.
Despite going against traditional royal protocol, it makes sense for the couple who have become an item for the past 18 months to move in together amid rumours Markle is quitting Suits and concentrating on her future life as a royal.
Royal writer Katie Nicholl told Entertainment Tonight: "I am told by my sources that Meghan is likely to be moving to London as soon as November.
"She's not signing up for another series of Suits. She's planning to leave Canada and make London her new, permanent home," she added.
LA-born Markle has been staying in 33-year-old Harry's Nottingham Cottage – a three-bedroom home on Kensington Palace grounds where she is rumoured to keep a wardrobe of clothing and selection of cookery books.
But what would the Queen and Prince Charles make of the couple cohabiting before an engagement announcement?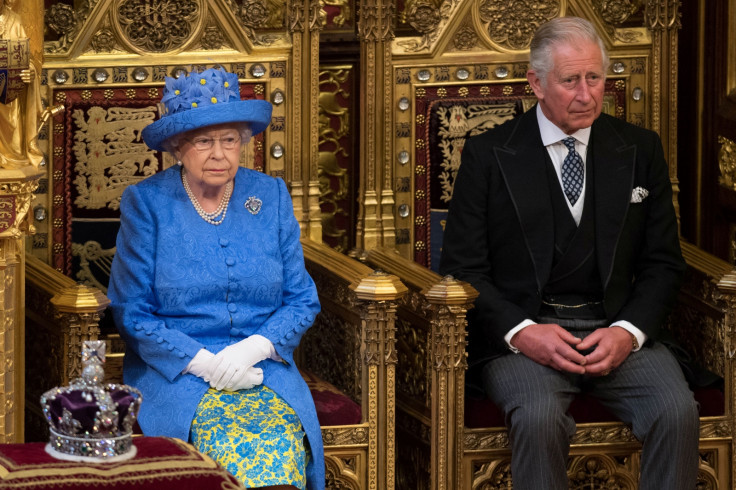 They will not be opposed to it, according to royal experts.
Royal commentator Richard Fitzwilliams highlights the fact that the Duke and Duchess of Cambridge had a similar arrangement before tying the knot in 2011.
He told IBTimes UK: "William and Kate lived together before they married and this was praised at the time for being a welcome change to royal etiquette in past years and more in line with modern attitudes to marriage.
"In the case of Harry and Meghan this would make perfect sense. Despite the media hype surrounding their relationship they are actually not in a hurry though we do expect an engagement soon followed by a summer wedding next year.
"They also need to find a home with Harry currently being based at Nottingham Cottage, previously William and Kate's temporary home, in the grounds of Kensington Palace. I am sure the Queen and Prince Charles will regard this plan as an excellent one."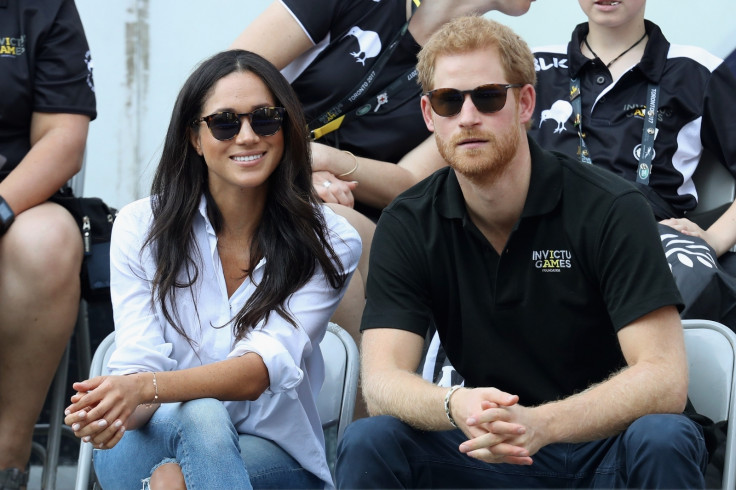 Royal writer Phil Dampier agrees: "From what I gather, Meghan has been living at Kensington Palace every time she has been in London so, no it won't be a great shock.
"They have to be practical and it's the safest place for her as she will be protected."
Last week, wedding planning website and app Bridebook revealed their royal wedding predictions for Harry and Markle, believing the couple will opt for a spring wedding.
They said: "Prince Harry does like to party! We predict a heart-warming December engagement announcement with celebrations in full swing throughout the holiday period. They would certainly not be alone – 100,000 proposals are expected to be celebrated over the Christmas period through to Valentine's Day!"
The wedding site added: "Bridebook can confirm that the most popular days of the year to get married next year are Saturday 18 August and Saturday 26 May." They therefore predict that Prince Harry and Meghan will announce their engagement at the beginning of December 2017, choosing a Spring wedding in late May next year.