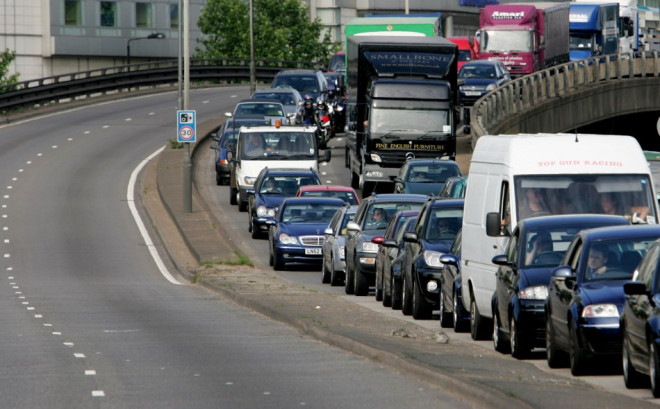 European drivers waste hundreds of pounds unnecessarily each year – we look at how to get the most out of your car this bank holiday
While the weather might not be at its peak condition for picnics on the beach, millions of families across the UK, France, Italy, Spain and Germany will plough on regardless, planning weekend breaks to coincide with the May Day bank holiday.
We all know the joys – or more appropriately, realities ­– of family weekends away: last minute packing, bundling the kids/dog/other into the car along with anything else vaguely useful that comes to hand. There certainly won't have been time to trawl through journey options or checking the tyre pressures. But just how much is the pandemonium of bank holiday car journeys costing us?
Results from a new Ford-sponsored survey reveal that drivers are wasting over £800 a year on fuel, a cost that could be easily curtailed in just four easy steps. Too good to be true? Certainly not. Below are just a few tips to help ease the financial burden of bank holiday mini breaks.
Remove roof-top cargo box - It may sound simple, but 38 per cent of drivers around Europe never remove their top-boxes, but doing so will save 20 per cent on fuel
Shop around for fuel - 18% of you don't shop around for fuel and while it may seem like a dull task the cost of omitting to do so really stacks up over time. A little bit of due diligence could save you seven percent on fuel a year
Check your tyre pressures – a whopping 76% of drivers surveyed admitted they infrequently check tyre pressures. A quick check each month to optimise tyre pressures will save everyone around four per cent
Remove excess weigh from inside the car – we're not suggesting anyone ban overweight passengers, but unnecessary items brought 'just in case' or those simply left over from the last journey – and the one before that... - add two per cent to fuel costs. Be strict and pack only what is needed for the weekend
The poll also revealed further opportunities to cut fuel consumption – 71% of drivers admit breaking speed limits, 42% never choose the most economical route, 39% drive aggressively, and 14% leave the air conditioning on all the time.
A few tweaks
Interestingly, there is no one particular party of guilt in terms of fuel wasting in Europe. Indeed, we're all as bad as each other. Strangely, however, we each waste fuel in different ways.
German drivers are the most likely to speed (89%) and drive aggressively (51%). French drivers are the least likely to make a monthly tyre pressures check (18%). Spanish drivers are most likely to always leave the air conditioning system on (19%), and more than a quarter of UK drivers never shop around for fuel (26%).
Ultimately a few tweaks here and there go a long way to saving you money each year. Whether it's buying a car built with technology designed to help drivers reduce fuel consumption or simply packing a bit less, a little difference really goes a long way.
So when you're planning your trip away this bank holiday – which will of course be filled with sun – follow our top tips to get the most of out of your car and value for your wallet.
Wulf-Peter Schmidt is the director of sustainability for Ford in Europe.