How to talk to your children about the terror attack at Ariana Grande's Manchester concert
At least 22 people were killed and dozens injured in a suicide bombing.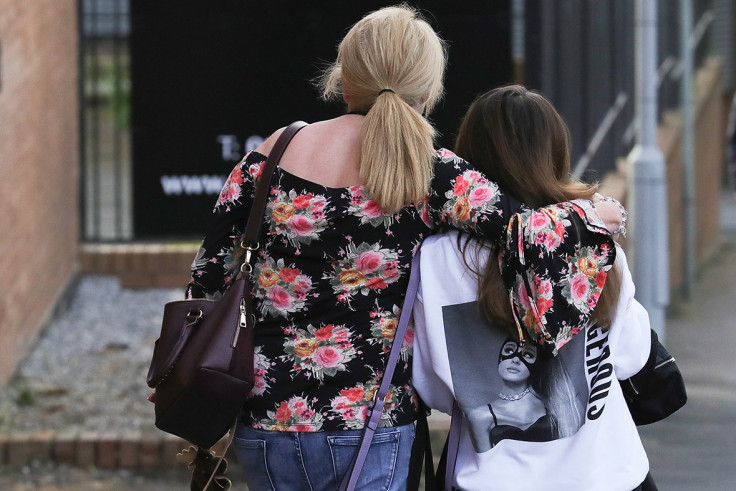 At least 22 people were killed and dozens more injured in a suicide bombing at a concert at Manchester Arena on Monday night.
Thousands of concertgoers, many of them teenagers and parents with young children, were leaving an Ariana Grande show when an attacker detonated an "improvised explosive device" in the foyer.
It is the deadliest attack on British soil since the 7/7 bombings – and it is even more shocking as a deliberate attack against children and young people.
So what is the best way to talk to children about terrorism?
"Through Childline we know children and young people can become anxious and distressed by disturbing events in the wider world and can often find it hard to make sense of politics, natural disasters and events like yesterday's terrorist attack," an NSPCC spokesperson said.
"We need to ensure our children are reassured rather than left overwhelmed and frightened, and the best way to help those that are struggling is for them to always have a trusted adult to talk to, be it a parent, teacher or someone from Childline."
Children and young people can contact Childline for free, confidential support and advice, 24 hours a day on 0800 1111 or at www.childline.org.uk.
The Manchester Arena attack took place just two months after a terrorist deliberately drove into pedestrians on Westminster Bridge in London, before storming the Houses of Parliament, killing five people in total.
What language should you use?
Following the Westminster attack, the charity Winston's Wish issued advice for parents facing questions from confused and afraid children. The charity said parents should talk to children using words they understand that are appropriate for their age.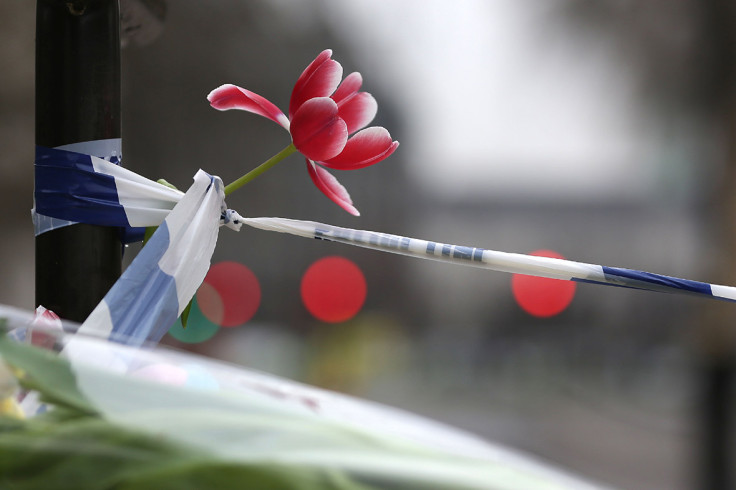 "It's best to use honest, clear language if possible. It's probably best to tell children information a bit at a time, giving them the opportunity to come back with more questions. Older children will want and be able to handle more information," Winston's Wish said.
"It's really hard to be calm about something this terrible. But, if you find it possible, try and distinguish between bad acts and bad people. Children find the idea of bad people particularly frightening. Children are also very fair-minded and will want reassurance that the person who did this has been caught by the police and will be punished."
Should you try to prevent children from hearing about terrorist attacks?
Although this is tempting, the likelihood is that they will hear news of an attack from other children.
"This story is upsetting for children because they can imagine something like this happening to them or someone close to them," the charity said. "The temptation is to try to prevent them hearing about it. However, because other children will have heard the news, it is better for your children to have the opportunity to ask questions and receive reassurance from people they trust."
"Your judgement of what your child can understand is very valuable. If your children are used to watching and discussing the news with you, they may be able to watch an early news bulletin with you beside them. Encourage children to ask questions about what they are seeing and answer as well as you can."
The charity warns that coverage of grieving may be upsetting to children in the days following a terrorist attack, but adds that it may provide an opportunity for communication.
Advice
Talk to children using words they understand; give information to younger children a bit at a time
Try and encourage children to ask questions
Answer questions honestly and simply; talking about it won't make it worse
Accept that some things can't be 'made better'
Show willingness to talk about difficult things and use this as an opportunity to reassure them
If children are asking questions, it is a good thing – it shows they trust you and it is better than keeping questions and worries to themselves
Remember that 'super parents' or 'super teachers' don't exist. Just do and say what you can
Don't be afraid to show children how you are feeling
© Copyright IBTimes 2023. All rights reserved.