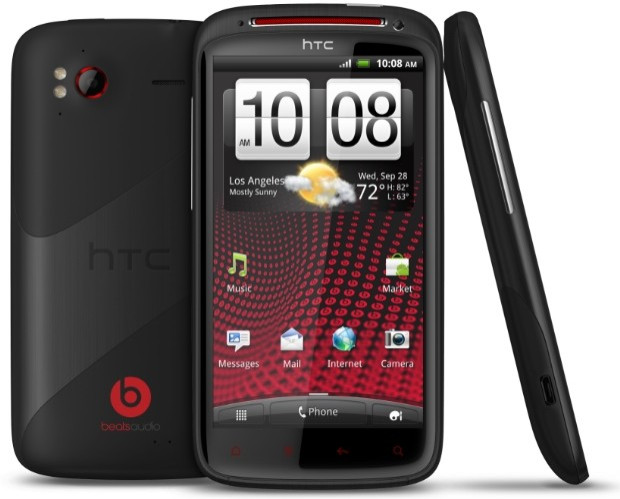 The HTC Sensation XE has been given an October UK release date leading to speculation of a sales grudge match between it and Apple's iPhone 5.

The Sensation XE

According to a report from CNET UK mobile retailer Phones 4U will exclusively offer the music-focused smartphone on 1 October. The report suggested that the device would be available for free on a £36 per-month contract with a variety of networks.
A subsequent report from ITProPortal subsequently appeared alleging the device would be available sim-free from 7 October for around £500.
The Sensation XE was officially confirmed on Thursday and as is to be expected of any device made in collaboration with a high-end audio company, focuses on music and sound quality.
With a focus on its functionality as a music player, the XE is set to come loaded with custom software made to optimise the device's audio quality and a set of special earphones designed for use with a mobile device.
The special Beats earphones will reportedly include a built-in microphone designed to let users answer and make calls with the earphones and a dedicated cable remote that will let them control the device.
Additionally, the XE will run using Google's Android 2.3 Gingerbread operating system and house an impressive 1.5 GHz dual-core processor and 8-megapixel camera.

The Apple iPhone 5
With an October release date the Sensation XE will undoubtedly face some strong competition.
As well as confirmed smartphones like Sony Ericsson's Xperia Ray and the non-Android powered BlackBerry Bold 9900 and Torch 9860, the device's release corresponds with the widely speculated Apple iPhone 5's release.
While the iPhone 5 is currently still a fictional creation of the media -- with Apple yet to confirm the device's existence -- numerous analysts have already predicted a dip in smartphone sales in October, citing eager fans willingness to wait as a key reason for the slump.
The analysts prediction refers to the widespread belief by the world's media that Apple plans to release its next entry into the iPhone franchise this October.
Though still unconfirmed by Apple, numerous media outlets, including Reuters, have reported that the device was already in production.
More recently Bloomberg added fuel to the fire suggesting a new iPhone device was indeed set for an October release.
Apple has not yet released any statement or comments regarding the rumoured budget iPhone 4 or next-generation iPhone 5.