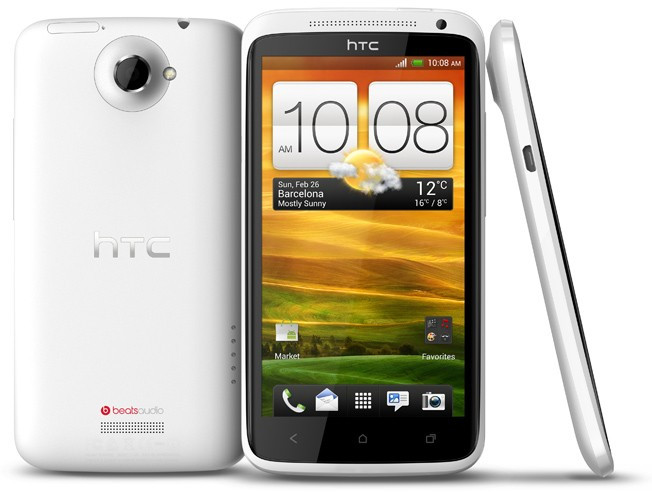 The Taiwanese mobile major has unveiled its One Series at the Mobile World Congress event 2012. It comprises HTC One X, One S and One V. The most popular, HTC One X comes with Beats audio which delivers a rich and realistic sound experience to users. It is the company's first quad-core smartphone which stands out among the rest with its best camera features. It enables in capturing the pictures in just 0.7 seconds and the new super fast auto-focus makes it possible to take unlimited continuous shots by just holding the shutter button.
On the other hand, the HTC's Evo 4G LTE features the HTC ImageSense chip. Moreover, it the carrier's first smartphone to carry LTE capabilities. The feature-packed smartphone includes HD voice, Near Field Communication (NFC) and Google Wallet. The HD voice technology will use a new voice encoder and decoder in the Sprint network as well as in the handset, along with microphones to offer natural-sounding voices, according to Twice.
Check out how the smartphones stack up:
Dimension
The HTC One X weighs 130g and has a dimension of 134.4 x 69.9 x 8.9mm.
The HTC Evo 4G LTE weighs 134g and comes with a dimension of 134.8 x 68.9 x 8.69mm.
Display
Both, the One X and Evo 4G LTE, include a Super IPS LCD2 capacitive touchscreen with a resolution of 1280 x 720 pixels. The 4.7in screens integrate Corning Gorilla Glass and HTC Sense User Interface (UI). Since, the smartphones have similar specs, it is a tie here.
Processor
The One X is powered by a 1.5GHz quad-core CPU and Nvidia Tegra 3 chipset. The Nividia chipset reportedly delivers outstanding performance with faster browsing as well as hardware acceleration capabilities. It includes ULP GeForce GPU which offers unprecedented 3D game playability.
In comparison, the Evo 4G LTE is powered by a 1.5GHz Krait dual-core CPU. It comprises Adreno 225 GPU offers support to powerful graphics. The HTC One X is a clear winner because it is powered by multiple processor cores which feature better multitasking as well as responsiveness.
Camera
Both, the One X and Evo 4G LTE, have an eight megapixel rear-facing camera which feature auto-focus, LED flash, geo-tagging, face and smile detection as well as simultaneous HD video and image recording. The smartphones offer the ability to record video of 1080p with stereo sound recording and video stabilisation. Users can use the front-facing camera of 1.3 megapixels for video calling. Clearly, it is a draw here.
Operating System
Both HTC smartphones run on latest Android 4.0 Ice Cream Sandwich. The ICS include interesting features such as easy multi-tasking, rich notifications, resizable widgets, new home screen folders, improved text-input and spell-check.
Storage
The HTC One X includes onboard storage of 32GB and 1GB RAM. But the device lacks a microSD card slot.
The HTC Evo 4G LTE includes 16GB of internal storage and 1GB RAM. It comes with a microSD card with an additional memory of 32GB.
The One X is a winner here since it has twice the internal storage of Evo 4G LTE. Certainly, users will be able to store more content including music, videos, movies and photos.
Battery
The One X comes with a Li-Po 1800mAh standard battery.
The Evo 4G LTE includes a Li-Ion 2000mAh standard battery which allows for standby time of up to 146 hours and talk time of up to five hours.
This time, the Evo 4G LTE is the clear winner.