HTC has today launched its flagship smartphone for 2014 - the HTC One M8 - hoping that a "if it ain't broke don't fix it" approach will help boost flagging sales.
HTC launched the HTC One smartphone last year to acclaim across the board. It won multiple awards and rave reviews. It was, as chairwoman Cher Wang revealed in London on Tuesday, the "best selling phone in HTC's history."
However, the Taiwanese company continues to struggle financially, recently recording its 27th consecutive month of falling revenues.
Despite this it looks like the company is sticking to last year's policy with the launch of the HTC One M8 - which looks to evolve from the original rather than break away.
HTC One M8
The M8 looks very much like the original HTC One, but features a larger 5in Full HD screen along with a slightly larger overall footprint.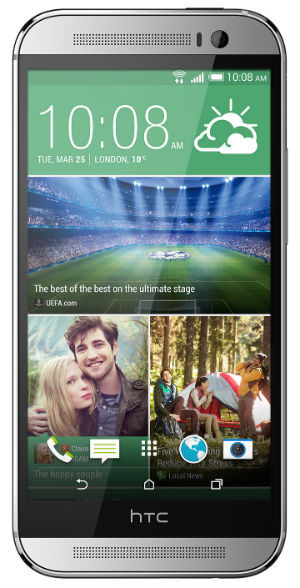 HTC has again used premium materials such as aluminum and glass which stands in stark contract to Samsung's continued use of plastic in its Galaxy S smartphones.
The HTC One M8's brushed aluminium finished is more curved than last year's model to help make it easier to hold despite the larger size.
HTC has improved on its Ultrapixel camera (which received mixed reviews on last year's model) by adding another camera sensor on the rear to help with depth sensing. It should help with shallow depth of field images, but it's unclear if this will be enough to attract customers.
Price and release date
HTC's latest version of its Sense software continues to use BlinkFeed as its default homepage, tweaking it slightly. The bigger software changes come with gestures which work in connection with low-power motion sensors allowing you activate your phone without unlocking it.
The phone will, like most high-end smartphones on the market, cost about £550 to buy outright, with monthly plans costing from £42-per-month if you don't want to pay anything for the phone.
HTC will begin selling the phone from today in certain stores in the UK and says this will mark the largest rollout of any HTC One phone ever, coming to over 100 countries with over 230 carriers.
The quick launch will usurp both Sony and Samsung which launched the Xperia Z2 and Galaxy S5 respectively earlier this year but have failed to put them on sale yet.