Those who are eagerly waiting for the successor to HTC's 2013 flagship model, widely known as HTC M8, will not have to wait any longer as the launch of the device will be reportedly next month.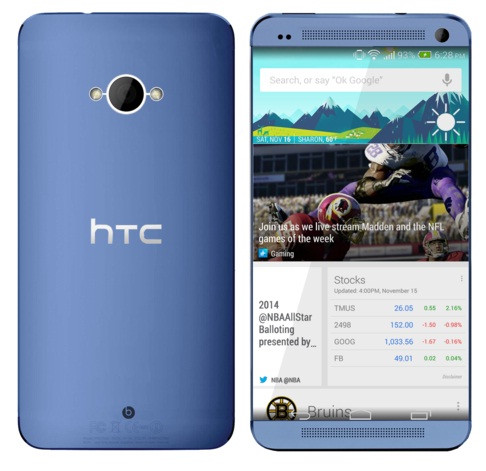 Prolific Twitter leaker, evleaks has announced via Twitter that the HTC M8 will be launched sometime in late March scheduled to be held in New York city. Except this, evleaks has not detailed much about the definite launch date.
A few days ago, evleaks confirmed that the HTC M8 will be the first HTC device to feature on-screen buttons.
Following this, a screenshot of the HTC M8's on-screen buttons was leaked. The leaked screenshot has been shared by HTC Source. As seen in the leaked image, there are three on-screen buttons: back, home and multi-tasking Android buttons. The back button does not match the capacitive buttons seen on HTC's other smartphones, whereas the home and multi-tasking buttons do.

The rumours do not end here. Following the release of HTC One, HTC launched a mini version of the handset named as HTC One Mini. It now appears that the HTC M8 will also be followed by its compact version, M8 mini. The HTC M8 carries a code number of 0P6B, whereas the M8 mini to have 0P8B.
Talking about other technical aspects, the HTC M8 has been rumoured to feature a 5in display with 1080p resolution. It is expected to use Snapdragon 800 chip featuring a quad-core processor clocked at 2.3GHz, while paired with 2GB RAM notes Pocket-lint.
It will offer 16 GB internal storage with microSD card for additional space. The smartphone will use a 2, 900mAh battery. It will run Android 4.4 KitKat with HTC Sense UI v6. Besides, the device is expected to have two sensors for the cameras.