HTC has temporarily suspended the Android 4.4.2 KitKat software update for HTC One in the UK.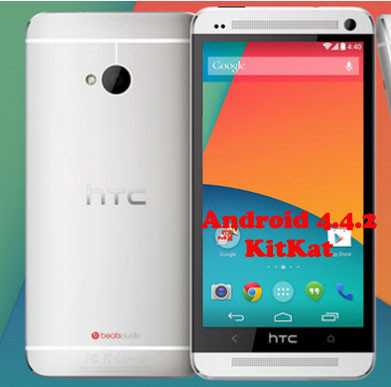 HTC released Android 4.4.2 KitKat software with build number 4.19.401.8, weighing in at 308.24MB, for the unlocked version of HTC One handsets in some parts of Europe including the Nordic countries.
Following this, last month HTC UK confirmed the Android 4.4.2 update availability for HTC One users in the UK. As the software update page suggested then, the update has been rolled out for unlocked HTC One, Vodafone, O2 and Three network users in the UK.
Now HTC has mentioned that it has suspended the Android 4.4.2 firmware Over-The-Air update due to difficulties experienced by a number of HTC One users, reports Android Central.
We are aware that a limited number of HTC users are experiencing difficulties with the KitKat update. As a result, all FOTA updates have been temporarily suspended. HTC is committed to providing customers with the best possible mobile experience and we are working hard to resolve the issue quickly," explained HTC.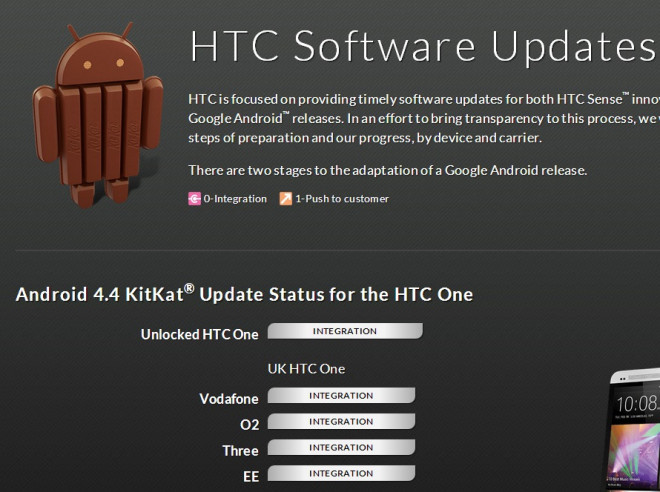 Besides, the HTC UK software update page suggests the Android 4.4 KitKat update status for unloclked HTC One, Vodafone, O2, Three and EE under 'Integration'.
As of now there is no information about the issues found in the update. Also, there is no official word as to when the update will resume for HTC One owners in the UK.