Apple released iOS 7.0.6 software update, with build number 11B651, for compatible iPhone, iPad and iPod touch models last month.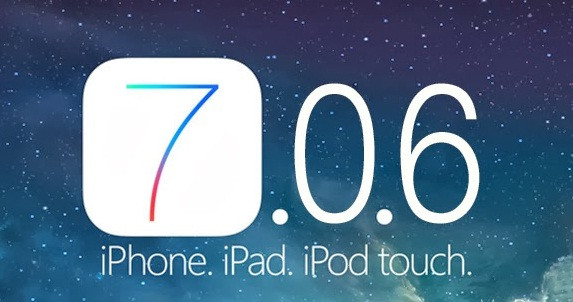 The new firmware weighing in at 35.5MB for iPhone 5s, is available as Over-The-Air update, which brings fix for SSL connection verification. The SSL bug has been found in one of Apple's SSL/TLS library that could let hackers intercept as well as modify user's data on source HTTPS sessions.
The SSL bug is due to an error where the portion of the code that verified authenticity of the server is never reached. Users are advised to upgrade their iOS devices to iOS 7.0.6 to fix the SSL bug issue.
Those who wish to fix SSL bug without updating to iOS 7.0.6 or iOS 6.1.6 may follow our step-by-step guide.
Meanwhile, some iPhone and iPad users are reportedly facing an unusual battery drain and warm device issue after upgrading to iOS 7.0.6.
The above screenshot shows how quickly the battery level is going down. It should be noted that after the specific device (from which screenshot has been shared) received a 20% battery remaining alert, the battery indicator was actually showing 17%.
Besides, some users have mentioned that the battery drains out quickly while in standby mode or, when the iPhone is in use.
Thankfully, there is an easy fix for battery drain and warm device issue.
Step-1: Quit all apps running in the background on the iOS device by going to the multitasking screen (double-tap on Home button) and swiping up on every app to close it
Step-2: Forcibly reboot the device by holding Home and Power buttons together until the device restarts
The aforementioned two-step process has reportedly worked on several iPhone models resolving the rapid battery drain issue.
[Source: OS X Daily]