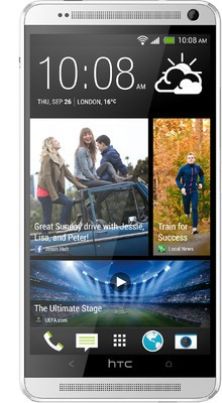 Taiwanese smartphone maker ,HTC , has now announced that it will be bringing a dual-SIM variant of its critically acclaimed 2013 flagship, the HTC One, to the UK. The new handset will also boast a microSD card slot, which allows users to expand memory up to 64GB.
Markets like India and China received the dual-SIM variant sometime ago and its sales have been fruitful for the company in those regions.
Also See: Nokia Lumia 525 Launched To Succeed World's Best Selling Windows Phone
It is worth noting that apart from the added microSD slot and the dual-SIM functionality, there isn't anything new about the smartphone. It still uses the same specifications, which include a Snapdragon S600 Soc, 2GB of RAM, a stunning 4.7 inch Full HD screen and that super effective UltraPixel camera.
"The HTC One dual SIM offers a one phone solution to those who would previously have used two phones operating on networks in different countries," the company said. "HTC has launched the phone to particularly target foreign nationals and students studying in the UK and business users who regularly travel abroad."
Dual SIM Standby
The dual-SIM functionality of the phone works such that users can receive calls from either SIM at any given time, meaning that the handset can facilitate smooth switching between both of them.
It comes as a disappointment that the phone will come pre-loaded with HTC's home made Sense 5 UI, instead of Sense 5.5, which has started rolling out in select regions across the world.
Also See: Black Friday 2013 UK: Ultimate Gaming And Gadget Guide
Pre Order The Phone Now
You can now pre-order the smartphone in the UK for a price of £494.95. However, HTC is yet to announce a release date for the smartphone. Visit the HTC Store to pre-order.
The original HTC One received rave reviews from the Tech community, with several publications deeming the handset as the best smartphone of 2013. Despite this, HTC hasn't been able to sell too many of its high-end handsets, thereby resulting in a poor financial performance in the last two quarters.