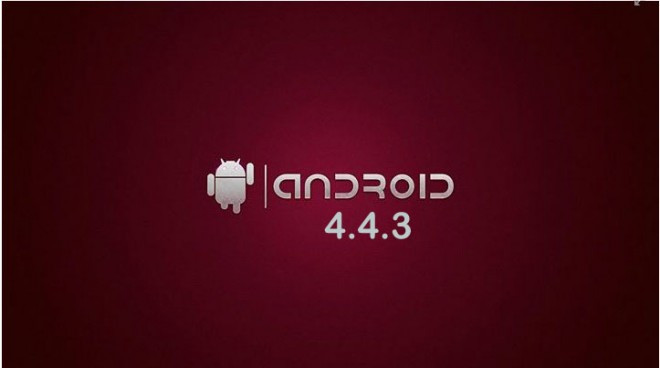 Google has just rolled out the long-awaited Android 4.4.3 Over-The-Air (OTA) update for a handful of Nexus and Google Play Edition (GPE) devices, following a spate of rumours and leaks about the impending KitKat update.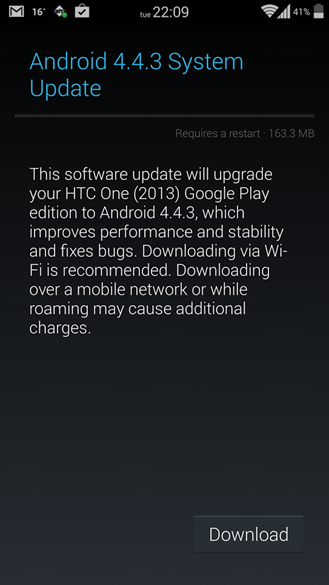 The new incremental update to KitKat brings a host of performance optimisations, stability improvements and bug-fixes to the Nexus as well as GPE devices including HTC One M7, HTC One M8, Samsung Galaxy S4 and Sony Z Ultra, according to Android Police.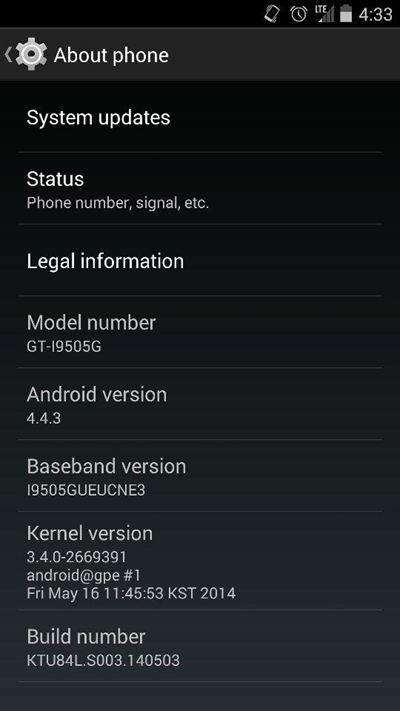 Along with the OTA update rollout for the said devices, Google has also released the Android 4.4.3 open source kernel files for HTC One M7 and One M8 GPE devices which is available on HTCDev portal.
Sony Z Ultra, Moto G and LG G Pad 8.3 are a few GPE devices which are yet to receive the OTA updates from Google and hence their manual download links are not yet available.
Owners of HTC One M7, One M8 and Samsung Galaxy S4 Google Play Edition handsets can now download the OTA update manually from the following links:
HTC One M7 GPE Android 4.4.3 (KTU84L) OTA
Samsung Galaxy S4 GPE Android 4.4.3 (KTU84L, UCNE3) OTA
HTC One M8 GPE Android 4.4.3 (KTU84L) OTA
Android 4.4.3 OTA Starts Rolling to Unlocked Moto X, Moto G and Moto E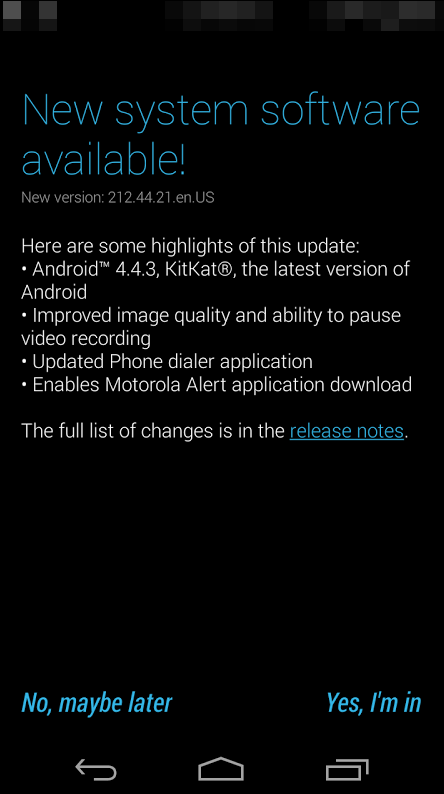 In related news, Motorola has just announced on its official blog that the new Android 4.4.3 OTA update will be available for unlocked Moto X (T-Mobile), Moto G (new and old 3G variants) and Moto E sometime later this week.
The new update is currently unavailable for AT&T, Verizon and Sprint Moto X versions as well as the Verizon prepaid Moto G as these devices are yet to get carrier certification.
Some of the key improvements ported into the Android 4.4.3 update for Motorola devices are listed below:
Improved camera image quality and ability to pause video recording
Better consistency of exposure, realistic flash colouring and improved photos in low light conditions with front camera
Updated Phone Dialer app
Enables Motorola Alert app download