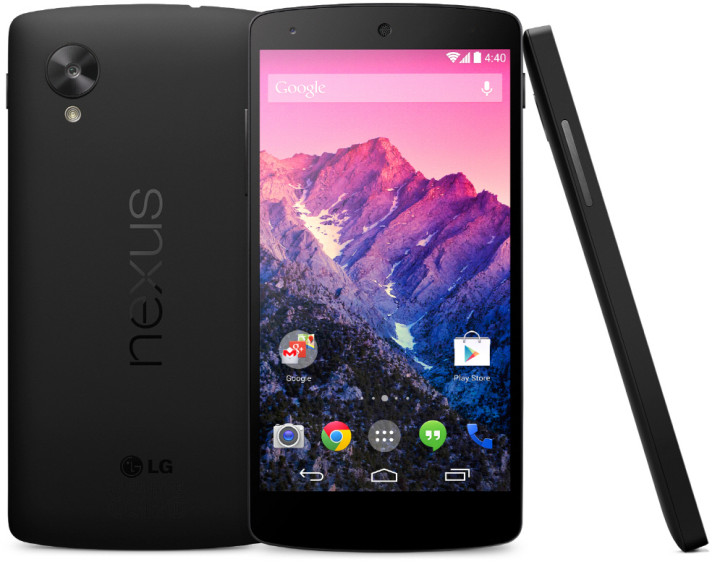 Google has rolled out the latest iteration of KitKat stock firmware (factory image) with build number Android 4.4.3 KTU84M for its flagship phone, the Nexus 5.
The new Android 4.4.3 KitKat update brings a host of bug-fixes and feature enhancements to Nexus devices including partially redesigned Dialer app, performance improvements and fixes to Chromium integrated browser, ART, Dalvik, numerous apps and more.
The complete changelog is available at the AOSP source, which reveals a sum total of 7,454 feature changes applied to this update.
Interested Nexus 5 users can follow our step-by-step guide to install the factory image in simple steps.
IBTimes UK reminds its readers that it will not be held liable for any damage to device during or after firmware installation. Users are advised to proceed at their own risk.
Pre-requisites
1. Install USB Drivers for LG Nexus 5 on the computer.
2. Enable USB Debugging Mode on the phone by navigating to Settings >> Developer Options.
3. Backup all your important data before you proceed with installation process.
4. Ensure the phone's battery has at least 80% charge.
5. The Android 4.4.3 KTU84M KitKat firmware is compatible only with the LG Nexus 5 model. Do not attempt installing this firmware on incorrect variants as it may damage or brick the device. Verify the model number of the Nexus 5 by navigating to Settings >> About phone.
6. Ensure the device is running Android 4.4.2 KOT49H OTA firmare.
Steps to Install Android 4.4.3 KTU84M on Nexus 5 with Factory Image
Step 1 - Download Android 4.4.3 KTU84M Factory Image using the following links for Nexus 5 on the computer.
Download Android 4.4.3 KTU84M Factory Image for Nexus 5.
Step 2 - Connect the Nexus 5 to computer via USB cable.
Step 3 - Ensure Fastboot is configured and installed correctly on your computer. Click here to know How to Set Up ADB and Fastboot with Android SDK.
Step 4 – Power off the phone.
Step 5 – Boot the device into Fastboot/Bootloader Mode as follows: Power ON the phone while pressing and holding Volume Up, Volume Down and Power buttons until the Fastboot menu and START appear on screen.
Step 6 - Extract the downloaded factory image file to your computer's desktop. Browse to the folder hammerhead-KTU84M and then copy and paste all the files to your Fastboot directory.
Note: Once you have correctly setup fastboot on your computer, the Fastboot directory should be the platform-tools folder in your Android SDK directory.
Step 7 - Using the factory image files in your Fastboot directory, execute the following commands depending upon the OS installed on your computer:
On Windows: Run the file "flash-all.bat".
On Mac: Run the file "flash-all.sh" using Terminal.
On Linux: Run the file "flash-all.sh".
Step 8 –Once you have executed the appropriate command, the factory image flashing process begins on your Nexus 5. Now wait until the installation process completes or follow the on-screen instructions on your phone if you need to unlock the bootloader.
Step 9 - Once the installation is done, your phone will reboot and it may take about 5 minutes for first boot to complete. So, please do not interrupt the process.
Your Nexus 5 is running on official Android 4.4.3 KTU84M KitKat update via the stock factory image from Google. Go to Settings > About phone to verify the firmware installed.
[Source: Team Android]