HTC has recently unveiled its highly-anticipated next-generation flagship smartphone, the HTC One M8, with simultaneous launches in multiple countries including US (New York), UK (London), Taipei and Taiwan.
Owners of HTC One M8 would be eager to protect their newly acquired prized possession from accidental damage or wear and tear during daily usage.
So, IBTimes UK explores the best protective cases and covers to choose from within your budget. Here is the list of the most desirable cases for HTC One M8 so far:
Incipio DualPro and DualPro Shine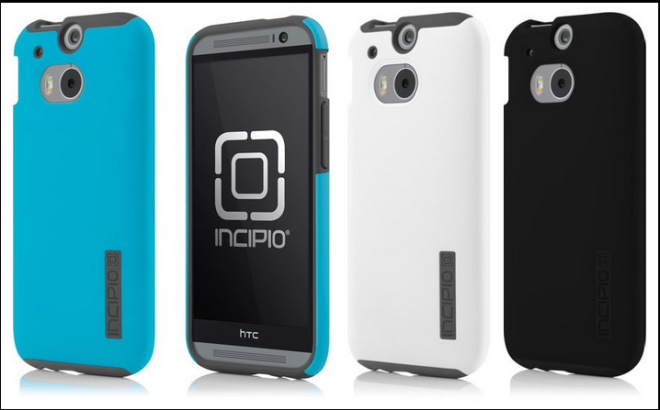 With Incipio DualPro and DualPro Shine, you can ensure that your new HTC One M8 is well protected against drops and bumps, thanks to its shock-absorbing property.
The Shine variant comes with a smooth brushed aluminium finish for an elegant outlook.
DualPro sells at $29.99, while the DualPro Shine sets you back by $34.99.
Otterbox Defender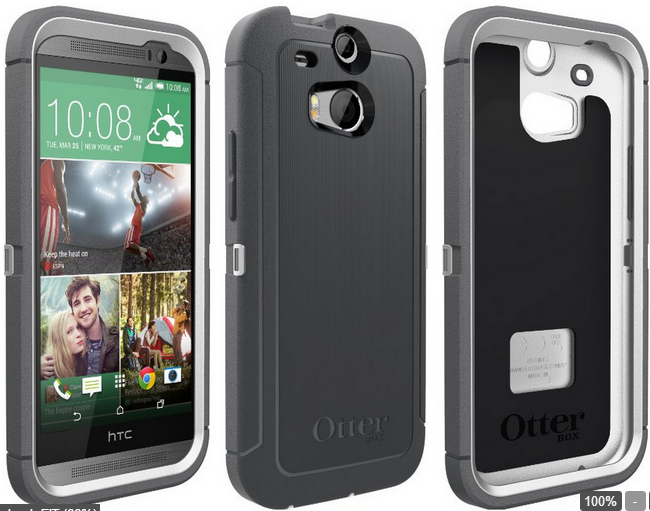 Grab a shock-absorbing and impact resistant case with integrated screen protector for complete damage protection on your HTC One M8. Given its features, it is a bit pricey at $49.95.
Incipio NGP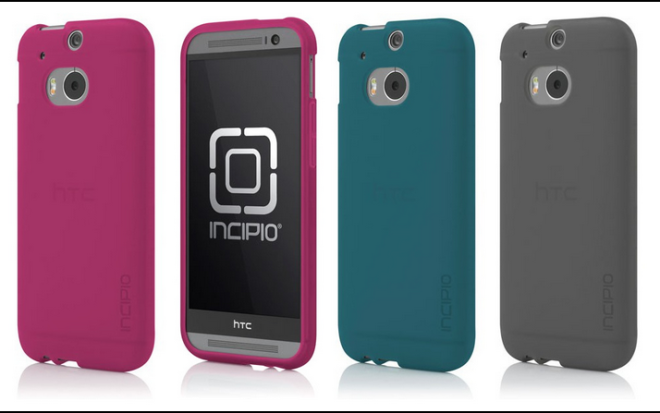 Protect your phone against scuffs, falls and bumps with an impact-absorbing case such as Incipio NGP. Available in black, gray, pink or blue, it costs $19.99.
Incipio Feather and Feather Shine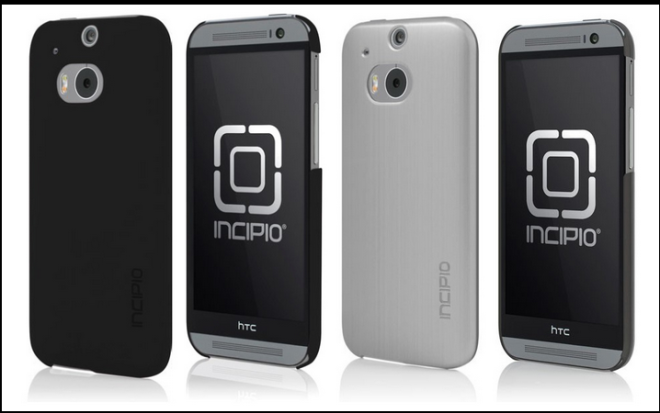 Incipio Feather and Feather Shine are thin snap-on cases that protect sensitive areas of the phone from direct sunlight.
Feather Shine will be available in black or white variation with an appealing metallic finish, while Incipio Feather goes dynamic with a bunch of colourful options in black, blue, pink and gray.
The metallic version is priced at $29.99, while the regular version is a tad cheaper at $24.99.
Spigen UltraFit Capsule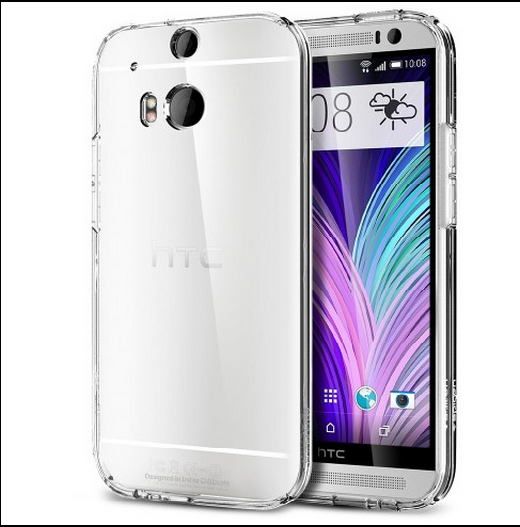 Are you weary of onlookers stealing a glance at your prized handset? Then you should grab the Spigen UltraFit Capsule, a slim case built out of transparent plastic that hides the appealing design of your HTC One M8 at a reasonable cost.
The UltraFit Capsule is priced at $14.99.
Cruzerlite Bugdroid Circuit Case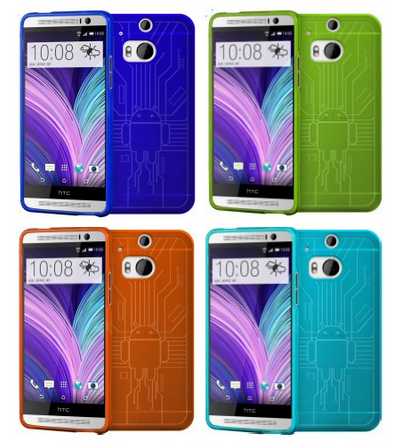 Owners of HTC One M8 with budget constraints may opt for the cheaper variants such as the Bugdroid Circuit Case by Cruzelite. Its key selling points include the predominant geeky design with availability in wide range of bright colours.
Interested to know the battery-life performance of your newly acquired HTC One M8 across various benchmarks? Read about it here.
[Source: Phone Arena]