The new mini version of the HTC One features a 4.3in 720p screen with technologies including HTC BlinkFeed, HTC Zeo and HTC BoomSound.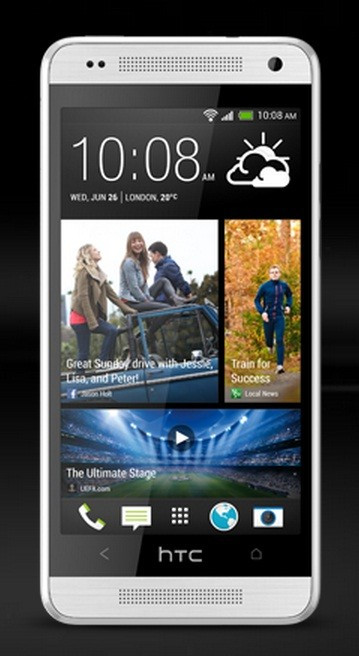 The HTC One Mini uses a 1,800mAh battery, against the HTC One, which runs with a 2,300mAh battery. The smaller battery of One Mini handles 720p screen, a dual-core processor and Adreno 305 graphics unit. Despite having a 1,800mAh battery, the endurance of One Mini seems to remain unaffected, according to a series of battery tests conducted by GSMArena.
The battery of One Mini drained out after staying for 12 hours and four minutes in the talk time test. This is just 90 minutes' less talk time than offered by the HTC One, and 66 minutes less than its major market rival, the Galaxy S4 Mini, which uses a 1,900mAh battery. Huawei's large-screen smartphone, Ascend Mate offered the longest talk time at 25 hours and 12 minutes.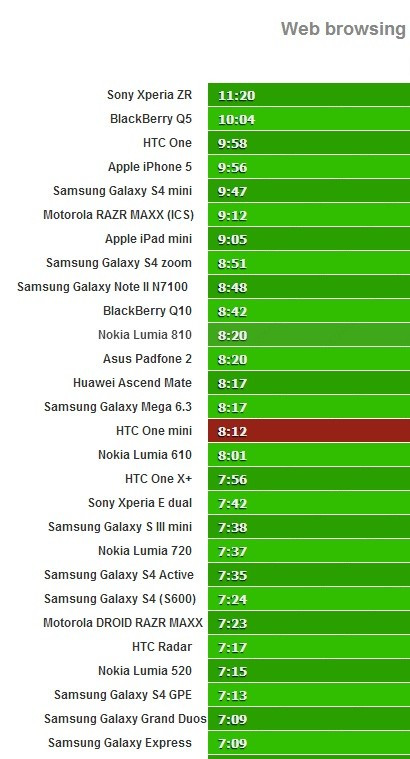 The One Mini, as the test result suggests, was one among the top performers with a web browsing life over eight hours (8:12 hours). The HTC One was only 106 minutes ahead of its Mini version. The Galaxy S4 Mini, in the same test, lasted for nine hours and 47 minutes. Sony's newly released Xperia ZR, which is considered as another rival for the Mini version of the handsets, grabbed the first position with web browsing of 11 hours and 20 minutes.
The 720p screen of HTC One Mini is quite good to watch video, incorporating the BoomSound speakers sound but the video playback indeed consumes more power. The One Mini lasted for seven hours and 23 minutes in the video playback test. The HTC One delivered video playback life for just over 10 hours whereas the S4 Mini managed to stay for 13 hours and 12 minutes.
The One Mini scored 40 hours in the endurance battery rating. The handset offers a pretty decent battery life provided a very restricted time for video watching.
Also read- HTC One Mini Vs Galaxy S4 Mini