Followed by HTC's official announcement of its flagship smartphone, UK retailers have revealed the pricing and release date for the new handset.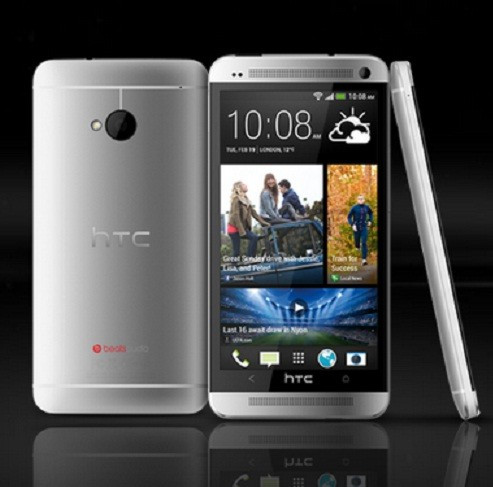 Clove UK is selling SIM-free 32GB model of HTC One at a suggested retail price of £510, (including VAT). Consumers can get the handset in two colours - silver and black.
One of the latest independent mobile phone retailers, Phones 4u, has also confirmed the availability of the new smartphone. The HTC One is available on contracts with some of the UK carriers including Everything Everywhere (EE), Vodafone, Orange and T-Mobile.
Vodafone is offering HTC One with just an up-front payment of £99.99 and £33 per month for two years wherein consumers can get 600 minutes, unlimited texts and 500MB data + 2GB Wi-Fi. EE, on the other hand, is offering the handset without any initial payment and £41 for 24 months. The price deal also includes unlimited calls, unlimited texts and 1GB of data.
All the carriers are selling Folio Flip case and urBeats by Dre Headphones free of cost as a part of their promotional offer.
According to Phones 4u and Clove, the first stock of the handset is expected by 15 March.
HTC's new smartphone has a 4.7in 1080p full HD display with pixel density at 468 pixels per inch (ppi), which is reasonably higher than the pixel density of high resolution Retina display of Apple's iPhone 5, at 326ppi.
The HTC One is powered by a Qualcomm Snapdragon 600 chip featuring a quad-core processor, with each cores running at clock speeds up to 1.7GHz. It has 2GB of RAM. It will run on Android 4.1.2 (Jelly Bean) once it comes out of the box. In addition to that, the device features HTC Sense 5.0 user interface (UI). The camera features UltraPixel sensor which promises to capture 300 per cent more light than regular smartphone camera sensors. The device uses a huge battery of 2300mAh.