After the success of the HTC One X - the world's first quad-core Android smartphone - and the good response to two other models launched at the same time (at the 2012 Mobile World Congress) - the One V and the One S - the Taiwanese manufacturer is now planning another in the One series.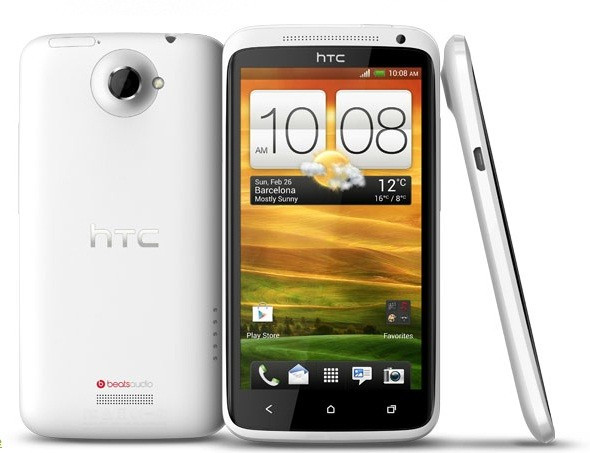 The possibility of an upgrade came with information from PocketNow that a HTC smartphone (model number PM63100) appeared on GLBenchmark.
The PM63100 has been codenamed Evitare UL and PocketNow seems to think this is another indication of the fact it could be a One X upgrade - as the One X was called Evita before it was launched. A report on Gotta Be Mobile concurs with the earlier note, suggesting that both the model number and the codename hint at the upgrade.
In terms of specifications, the HTC Evitare UL is expected to have a resolution of 720 x 1196 pixels (slightly smaller than the One X's 720 x 1280 pixels) and run on either the Nvidia Tegra 3 quad-core chip or Qualcomm's Snapdragon S4. If these listings are accurate, we believe it safe to assume the Evitare UL will head to AT&T's network.
The Phandroid website points out that this should mean the phone will feature necessary radios for high speed wireless data. In that case the S4 could be the way to go, given it is already LTE-compatible. In fact, it is the chip of choice in Us versions of the Samsung's Galaxy S3. However, Phandroid also reports that Nvidia has been working on a LTE-ready version of the Tegra 3.
In any case, while the One X has been clocked at 1.5GHz, the Evitrare UL could run to 1.7GHz. The note on the source site (GLBenchmark) indicates the Evitare UL will launch with Android v4.0.4 (Ice Cream Sandwich) but an upgrade to Android 4.1 (Jelly Bean) should not be long in coming.
There is no information on the release date and pricing of what we believe is the HTC Evitare UL.