HTC saw its profit fall 91 percent in the fourth quarter of 2012, as the Taiwanese smartphone maker continues to lose ground to Apple's iPhone and the Samsung Galaxy range.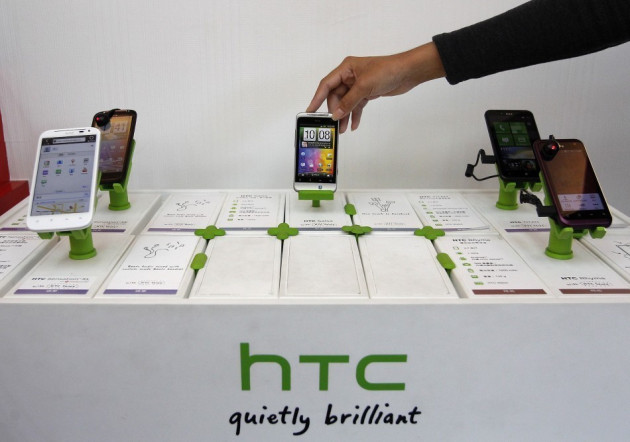 The company posted a net profit of T$1bn (£22m) for the three months to the end of December, down significantly from a profit of T$11.02bn (£242m) in the same quarter last year and less than the T$3.9bn earned in the third quarter.
According to a survey by Reuters, 18 analysts had forecast a net profit of T$1.47bn for the quarter. HTC posted revenues of T$60bn, the same as its own predictions, but down from T$70.2bn in the previous quarter.
HTC's fall from grace was admitted by company CEO Peter Chou in an interview with The Wall Street Journal in January, in which he conceeded: "Our competitors were too strong and very resourcful, pouring in lots of money into marketing. We haven't done enough on the marketing front," adding cautiously that "2013 will not be too bad."
Chief financial officer Chang Chia-Lin told investors in an earnings call that the company would be developing a cheaper smartphone for China and will be continuing to target emerging markets.
Analyst Birdy Ly of Daiwa Capital Markets said: "Q1 will be better than Q4 as Q4 was really bad, but full-year speaking, HTC's ESP [earnings per share] might not have bottomed in 2012 if its flagship M7 sales disappoint this year."
HTC is expected to announce a flagship smartphone later this month, tipped to be called the M7, according to analysts citing channel checks. The company is holding a media event in London on 19 February, where the new handset is expected to be launched.
The M7 smartphone is thought to feature a 4.7 or 5in full-HD screen, a 1.7GHz quad-core processor and a 13-megapixel camera. The event takes place just a week before Mobile World Congress opens in Barcelona, where smartphone makers are normally expected to announce new models.
Lu added: "The new phone could have a first-mover advantage for one to two months before Samsung launches its Galaxy S4 in April, but in the long run, it's difficult to beat Samsung's phones."
Although Samsung is yet to confirm a media event, it is expected that a replacement for the hugely popular Galaxy S3 will be announced in the coming months, a year after the S3's launch in May 2012.