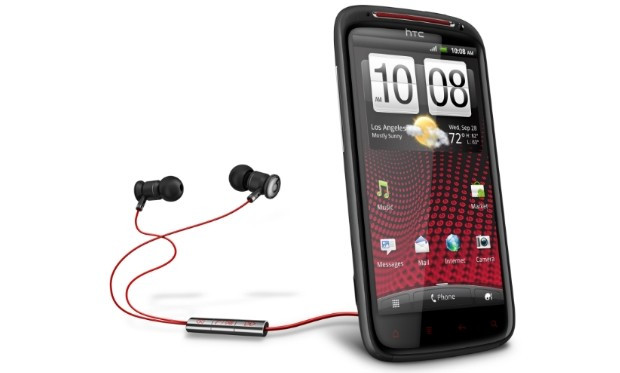 Just one day after Apple announced its 4 October iPhone-focused media event, smartphone competitor HTC has announced its own unveiling on 6 October.
HTC's Event
HTC announced its own media event just one day after Apple. Set to take place in London, HTC invited a number of journalists to "come feel every beat" on 6 October.
The "feal every beat" segment of the invite has since led to speculation that the company will unveil its music orientated Sensation XL handset.
Like the already unveiled XE, the XL promises to be the result of HTC's recent collaboration with the Dr Dre-owned audio tech company Beats.
The device is rumoured to house an impressive 4.7 inch touch screen, running off a 1.5GHz processor. Also like the XE, the device is believed to come with a set of special earphones designed for use with a mobile device.
The earphones are expected to be similar in kind to the set packaged with the Sensation XE, which include a built-in microphone designed to let users answer and make calls with the earphones and a dedicated cable remote that will let them control the device.
Apple's Event
Apple's 4 October media event went public on Tuesday, when a number of sites leaked images of the invitation. The invitation carried the tag-line, "lets talk iPhone," confirming Apple would be unveiling something relating to its iPhone series of devices.
Since the news broke analysts and consumers alike have once again questioned whether the company will unveil a truly next-generation iPhone 5 or a slightly updated iPhone 4S.
The invitation follows a slew of conflicting reports by the world's media regarding Apple's next entry into its iPhone franchise. Despite the lack of official word from Apple, there are currently two prominent theories regarding the direction it will take for its next iPhone.
The first suggests that the company will attempt to break into the currently Android-dominated affordable smartphone market with an updated budget version of its current iPhone 4 handset.
The second theory suggests that Apple is set to release a truly next-generation iPhone. Labelled the iPhone 5, the exact details of what changes and upgrades will be made to the device to improve it past Apple's current iPhone 4 vary Web site to Web site.
Some speculate that Apple may unveil both devices, citing an off-the-cuff comment from Apple board member Al Gore.
The Next Web reported recently that Al Gore had revealed that, in line with most current rumours, Apple planned to release "new iPhones" in October. The plural was taken as further evidence that Apple planns to release two new iPhone devices.
Apple are yet to confirm or deny any of the rumours.