Huawei: Can a Budget Chinese Smartphone Maker Become a Premier League Contender?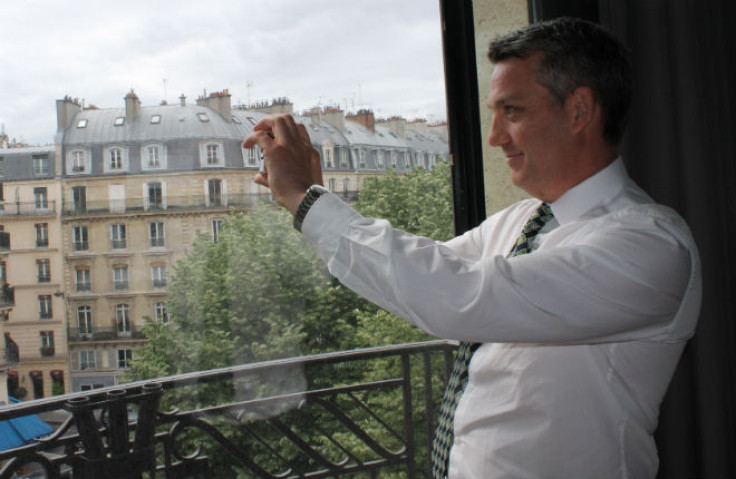 Huawei has a problem.
It has produced a smartphone which is beautifully designed and built, features a super sharp screen, a powerful processor, a high resolution camera and comes at a great price.
Yet the Huawei Ascend P7 will sell just a fraction of the flagship models from the likes of Samsung, Sony, HTC and Apple.
On paper the P7 is as good - and in some respects better than - the Galaxy S5, One M8, Xperia Z2 or iPhone 5s, and yet most people looking for a top-end smartphone won't even consider it.
Why? Because Huawei doesn't have the one thing it needs to break out of its position as a low-end manufacturer - brand recognition.
The next big effort
Huawei is still seen as a budget smartphone manufacturer, having built its reputation on the kind of no-name phones typically sold as own-brand devices by mobile phone networks.
The Chinese company, which was the third biggest smartphone maker in the world in 2013, is looking to change that, and in Europe Andrew Connell is the man charged with making that change happen.
Speaking to IBTimes UK after the launch of the company's latest phone, the chief marketing officer for western Europe said that having got the hardware right, the next step is building a brand:
"Is marketing the next big effort? Yeah I think that's largely true."
Big bet on football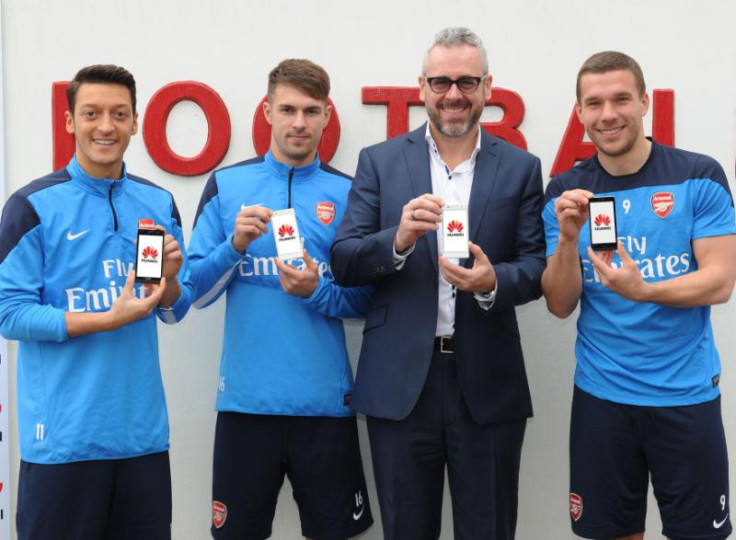 Huawei is Arsenal's official smartphone partner.
Huawei
Brand building has already begun Connell says, pointing to the company's recent investment in football sponsorship which has seen the company sponsor a host of teams across Europe including big names like Paris St. German, AC Milan and in the UK, Arsenal.
Indeed even before the Arsenal deal was announced, Connell says the company's brand recognition in the UK had jumped from 12% to 36% in just one year.
Connell says he is understands that awareness of a brand doesn't mean anything on its own and the company wants Huawei to "really meaning something" to consumers.
Just that that something is, is unclear.
Big ambitions
The company sold 4 million units of last year's flagship device, the Ascend P6, and Connell says he and the company were happy with that figure. To put that figure in context - and give you an idea of how far Huawei has to go - Apple sold 150 million iPhones during its fiscal 2013.
Huawei is nothing if not ambitious. The company has already said it wants to grow smartphone sales from 53 million to 80 million this year. The plans for the Ascend P7 are just as big with Connell revealing the target is to sell 10 million units this year - an ambitious growth rate by any measure, especially when there is so much competition out there.
Deciding where this phone will find it position in the market is difficult. It is hard to compare it with the Galaxy S5 or iPhone 5s, despite the similarities in hardware - and despite what Connell believes.
While Huawei call the P7 a "mid-to-high" tier smartphone, it is more closely comparable to the likes of the Nexus 5 and Motorola Moto X in terms of price and more importantly customer recognition - which is where the football connection comes back into play.
Break the rules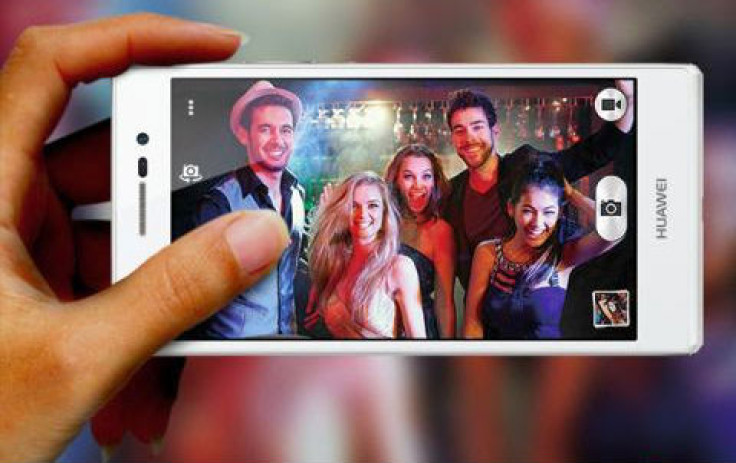 The reason Huawei decided to go down the football route Connell says is because it is "trying to break some rules, trying to be a challenger, trying to strive to do things that are different" which Connell adds is something reflected in the company's latest phone.
The Ascend P7 is certainly an impressive smartphone, with a lower price than all flagship smartphones from the likes of Samsung, Sony and Apple yet with comparable specs.
Connell calls the phone an "umbrella product" which will act as a focal point for the company's range of lower-end smartphones, including the Ascend G6 which launches in the UK this weekend.
The 4G era
The company is also leveraging its heritage in the network communication market with cutting-edge 4G connectivity, something the company believes will become more and more important in 2014:
"There is a step change in coverage this year which is what makes a difference, it is starting to get out in a meaningful way outside the cities [in the UK] and that is why 4G in the mid-tier is extremely relevant, because that is where the youth are," Jim Powell, UK product director at Huawei said.
Connell added that looking at historical data, there has previously been major disruption in the mobile phone market - for manufacturers at least - when 2G and 3G technology became mainstream, and Huawei is hoping to position itself to take advantage of that disruption during the 4G revolution.
"That is something we would like to try and exploit. We are really proud of almost being the democratic version of [smartphones], trying to bring a smartphone to everybody, speed to everybody and 4G LTE to everybody."
Spying stigma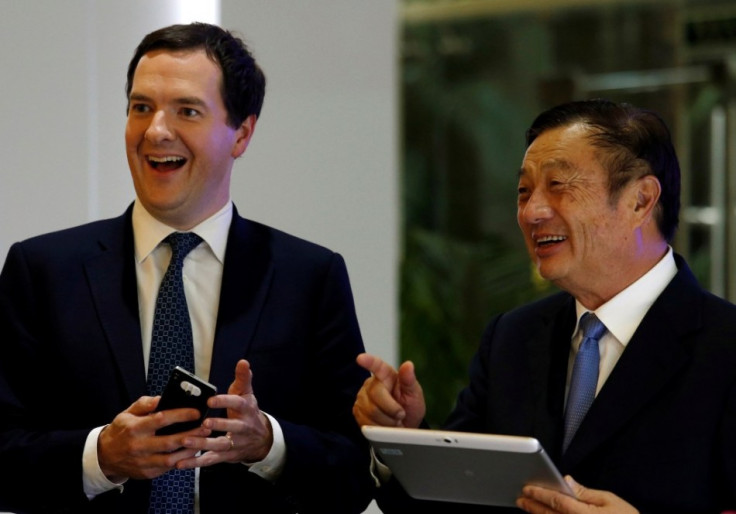 Football is only going to go so far in helping Huawei's brand recognition in certain countries however, as it faces another barrier to becoming a trusted brand in the UK and the US.
Both countries have at one point accused Huawei of having ties to the Chinese government - raising suspicions that their networking equipment contained backdoors to allow the Chinese government spy on communications overseas.
These allegations have always been flatly denied by the company and its CEO Ren Zhengfei but it is hard to get rid of such a stigma - even when it has been reported that the NSA were in fact spying on Huawei communications.
Connell wouldn't say if he thought this was continuing to have an effect on sales in the UK, saying that all the company could do was be as open as possible.
Steady growth
While the company is bullish in its predictions of going from 53 million smartphone sales in 2013 to 80 million in 2014, Connell believes the company has set the foundations for steady growth across the world:
"Our aim is to steadily increase in most of our markets by 2% to 3% of market share per year, and that's OK."
The company will be hoping that its big bet on football will pay off and increase brand awareness - but it's going's to take more than having Huawei's logo on the back of Zlatan Ibrahimovic's shirt to take the company from being a Premier League also-ran to challenging Samsung and Apple for a Champions League place.
© Copyright IBTimes 2023. All rights reserved.