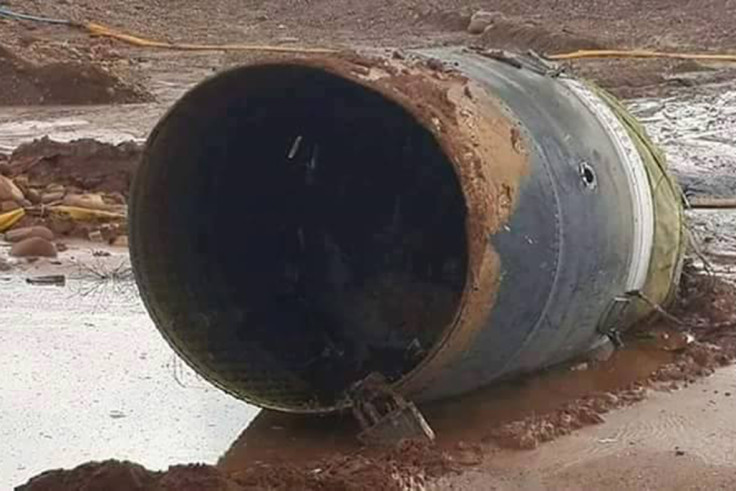 A mysterious huge metal object, thought to be part of a Chinese satellite, fell from the sky into a remote part of Myanmar on Thursday (10 November), reports say. Another metal fragment also fell through the roof of a nearby house at the same time.
The second piece of metal bore Chinese script adding to speculation that the object came from an experimental satellite launched from China on Wednesday. No-one has been reported injured.
The larger cylindrical object measures 4.5m by 1.2m and was found at a jade mining area in Kachin state, northern Myanmar. The BBC reported that a rocket carrying a satellite took off from Jiuquan Satellite Launch Centre in China on Wednesday.
Locals said they heard a loud bang and the object reportedly bounced 50m before properly landing.
A local villager, Ko Maung Myo, told the Myanmar Times that people were "afraid" when they heard the noise at around 6am: "Initially, we thought it was a battle. The explosion made our houses shake. We saw the smoke from our village." After the object fell, villagers reported an "acrid" smell.
Government officials said they could not yet identify the object but that experts were there to check it.