Human rights activist Khurram Zaki gunned down in Pakistan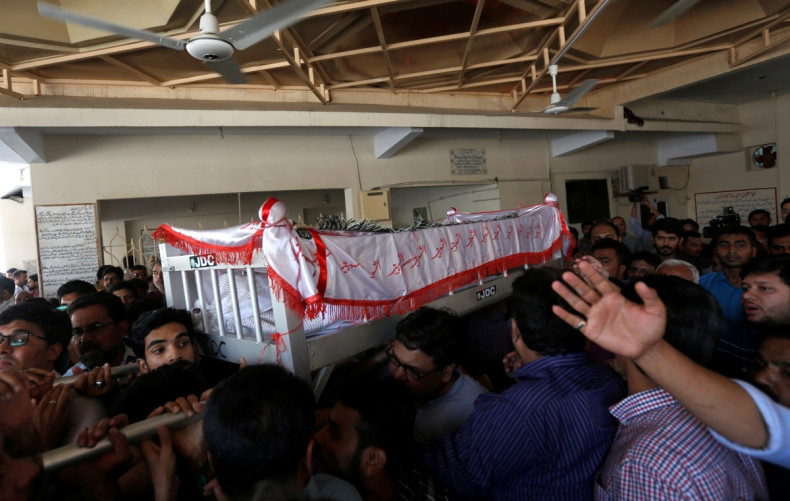 Prominent activist and crusader against sectarian violence, Khurram Zaki, has been killed by unidentified gunmen in Karachi. Four attackers opened fire on Zaki while he was in a restaurant, killing him as well as wounding a friend and bystander.
The fatal attack happened around midnight on Saturday, 7 May, in the northern area of Karachi. The activist was a human rights campaigner and also the website editor of the Let Us Build Pakistan (LUBP) Facebook page, whose manifesto was to "spread liberal religious views and condemn extremism in all forms".
"Zaki was sitting at a cafe where he was targeted by four armed men arriving on two motorcycles," Muqadas Haider, a senior police official said on Sunday in a Reuters report.
Police reported that it was as yet unknown who was behind the attack, although the Hakeemullah group, a faction of the Pakistani Taliban, have claimed responsibility for the killing in a phone call to Reuters.
The Pakistani Taliban splinter group said that Zaki was singled out because of his antipathy towards Abdul Aziz, a radical cleric. The activist and other campaigners had filed a court case charging Aziz with incitement to hatred and violence against the Shi'ite minority.
The slain human rights campaigner had spoken out against Aziz, a leader of the Lal Masjid (Red Mosque) in Islamabad, who is renowned for his anti-Shia rhetoric. Aziz had also refused to denounce the Taliban attack on the 2014 army school massacre in Peshawar in which 152 people were killed, mostly schoolchildren.
Syed Ali Abbas Zaidi, who knew Zaki well, told Al Jazeera that the activist believed in "zoning in the nexus of the enablers of violence [and] spoke freely against the anti-Shia lobby".
Staff at the LUBP website honoured their fallen colleague and pledged to continue the fight against militant groups. The website statement said that his contribution as a citizen journalist supporting minority rights groups was "much bigger than [that of] all journalists combined in Pakistan".
"His death is the grim reminder that whoever raises voice against Taliban [and other militant groups] in Pakistan will not be spared. And when they have to murder, they never fail."