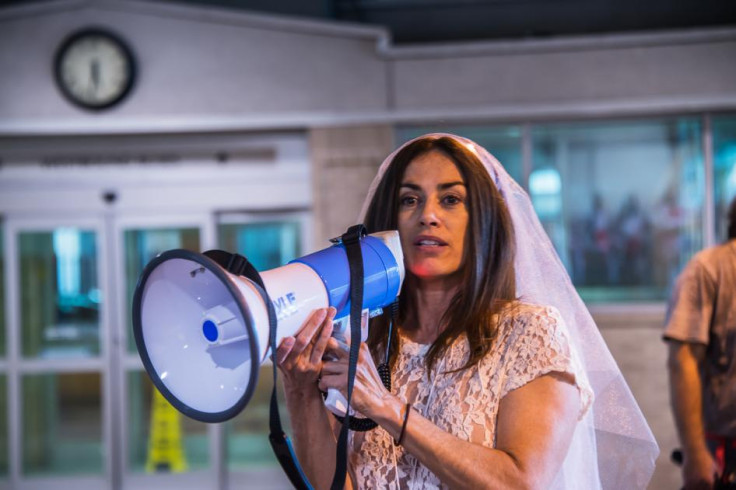 Human rights activists are calling on New York's governor and lawmakers to back a law ending child marriage in the state.
Children as young as 14 can marry under the current law, and between 2001 and 2010, 3,850 children below the age of 18 were married in New York.
Human Rights Watch (HRW) wrote a letter to New York lawmakers on 14 February, urging them to support a bill abolishing child marriage. The campaign group argued that the state's current legislation "is out of step with the rest of the world" and that "there is growing consensus that the minimum age of marriage should be 18."
Other countries, including Indonesia, Iraq, Nigeria, Saudia Arabia and Pakistan, have made it illegal for a 14-year-old child to marry.
Heather Barr, a women's rights researcher at HRW, said it was "shocking" that the practice was still permitted in New York. "The US, through its foreign aid programmes, has been a leader in urging an end child marriage in other regions, including Africa and Asia. Yet shockingly, US states are still allowing child marriage to persist," she said.
In New York children under the age of 18 need parental approval to marry. Activists say that parental consent does not provide adequate protection as many child marriages are arranged by relatives. Judicial approval is required if the child is under the age of 16 – "an age at which marriage should not be permitted under any circumstance," the HRW letter reads.
"Children need to be protected from marrying for the same reason there are other age restrictions – drinking alcohol, joining the military, possessing a handgun," Barr added.
Research by HRW found that girls in the US who married before the age of 19 were 50% more likely to drop out of high school than their unmarried peers and four times less likely to finish college.
Chelsea Clinton tweeted her support for the campaign: