A human rights group has slammed Pakistan for "unlawfully" forcing hundreds of thousands of Afghan refugees to return to their homeland, which is still plagued by war and poverty. It said deportation threats, combined with police abuse, compelled more than 600,000 Afghan refugees to leave in 2016.
In a report released on Monday (13 February), the Human Rights Watch (HRW) said Pakistan launched "a concerted campaign", to drive Afghan refugees out of the country. The group said it was in response to several "deadly security incidents" as political relations between the two countries deteriorated in recent months.
The HRW report said nearly 365,000 of the country's 1.5 million registered Afghan refugees as well as just over 200,000 of the country's estimated one million undocumented Afghans were sent back.
"The exodus amounts to the world's largest unlawful mass forced return of refugees in recent times," the watchdog said.
The report was drafted based on interviews with 115 Afghan refugees who returned home as well as those Afghans living in Pakistan without documents. The refugees reportedly narrated to the watchdog incidents of daily police extortion, arbitrary detention, police raids on their homes, exclusion of their children from Pakistani schools and shutting down of Afghan refugee schools.
"No matter who you are, your heart will turn black with so much abuse," a 25-year-old Afghan refugee told HRW in November while returning to Afghanistan.
However, both the UN and Pakistan denied the allegations. Indrika Ratwatte, Pakistani representative for the UN refugee agency, told the Associated Press that there was police harassment and arrests of Afghan refugees in mid-2016. However, it ended with refugees returning to their country voluntarily, he said.
"There were incidences of pressure and harassment especially in KP [Khyber Pakhtunkhwa province]. But does it amount to forced return? No. It doesn't," Ratwatte said.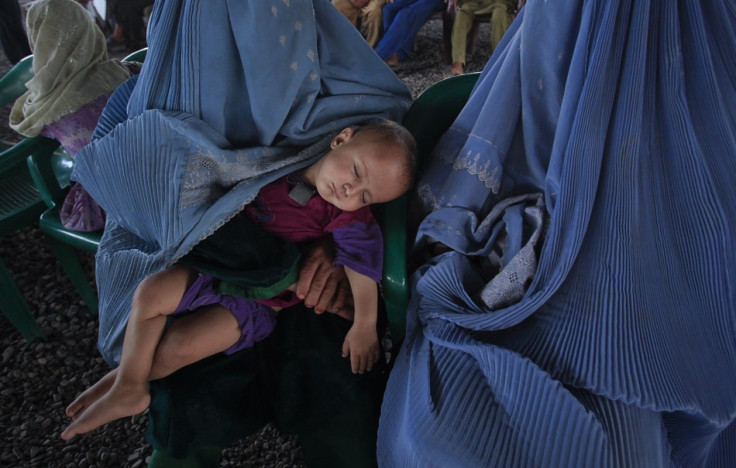 The report severely criticised the UN for not condemning such forced repatriations. It also criticised the global body's refugee agency for giving $400 as stipend to refugees who return to Afghanistan, saying it amounted to bribery to convince hesitant Afghans to leave Pakistan.
"UNHCR failed to ensure that refugees were fully informed of the conditions to which they were returning before deciding to leave. And regardless of conditions in Afghanistan, huge numbers of refugees leaving Pakistan in the second half of 2016 did not return voluntarily. UNHCR therefore fundamentally abrogated its refugee protection mandate by effectively supporting Pakistan's mass refoulement, thereby making UNHCR complicit in these violations," the report said.
Gerry Simpson, one of the authors of the HRW report, told AP: "What is now needed is not more money to incentivise return to harm, but more money to help Pakistan protect Afghan refugees in Pakistan."
Earlier, the Pakistan government had set an expiry date on the legal status of the refugees and it was supposed to end on 31 December. However, it later extended it to the end of 2017, after which the Afghans would have to leave Pakistan or be deported.
The rights group also advised the EU to stop arm-twisting the Afghan government into accepting refugees who were rejected by Pakistan. It described Afghanistan as "a country the EU said in late 2016 was facing 'an increasingly acute humanitarian crisis'".