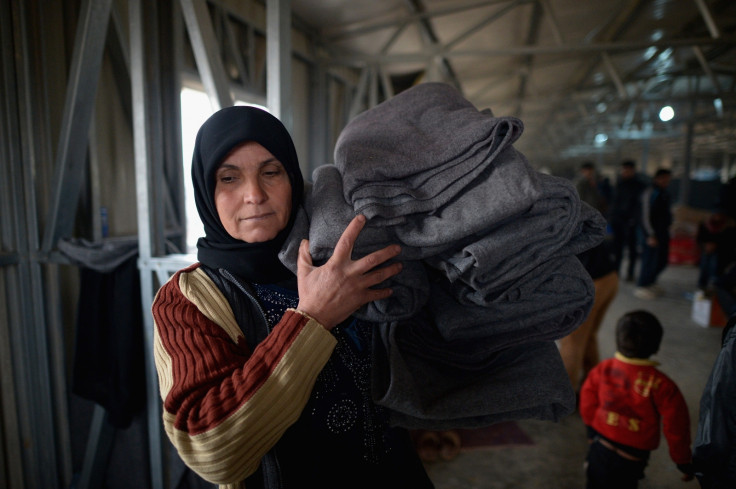 Zainab, aged 20, hoped to find safety in the Arbat refugee camp in Sulaymaniyah in Iraqi Kurdistan, after fleeing her native Syria. When her father forced her to marry an abusive husband, she fled to a woman's shelter, where she attempted to commit suicide.
Zainab is part of the world's gravest refugee crisis in a generation, with close to 2 million people fleeing Syria, and perhaps twice that number displaced and homeless within the country itself. One in four Syrian refugee families in Jordan, Iraq, Lebanon and Egypt are headed by women, who face a heightened risk of sexual violence, forced marriage or trafficking.
With husbands and eldest sons remaining in Syria to fight the Assad regime or the onslaught of Islamic State (ISIS) militants, single women face a lonely battle to make ends meet, maintain their dignity, and care for their families in dilapidated and overcrowded homes.
On Human Rights Day, observed annually on 10 December, we look at programmes in place to improve the lives of displaced Syrian women.
Head of household
Professor Pam Collins, of the security studies department at Eastern Kentucky University, has been working with the US Government on a programme to train 150 female and 450 male Syrian refugees on community safety from the Za'atari refugee camp in Jordan.
"I personally met half a dozen women who were considered 'head of household'", Collins told IBTimes UK. "Most of them had made their way to the camp without their husbands or eldest sons, who had either been killed or elected to stay behind in their village, protect their property, and fight against the Assad government or the Islamic State."
"These women were not only responsible for raising their children, but obtaining food and other resources just to survive," she added.
Capitalising on the chaos in the region, the IS has taken control of huge swathes of territory across Iraq and Syria. Thousands of men, women and children have fled to Jordan, and the Za'atari camp, east of Mafraq, has an estimated 120,000 residents. Around 55% of the refugees in the camp are female.
"Za'atari is difficult to describe, especially if you have not travelled to third world countries. You have over 100,000 people in a compressed space living in tents or trailers," Collins said.
"Both Syrian female and male refugees described horrible atrocities and conditions they had faced at home. Most left with nothing more than the clothes on their backs and fled to neighbouring Jordan."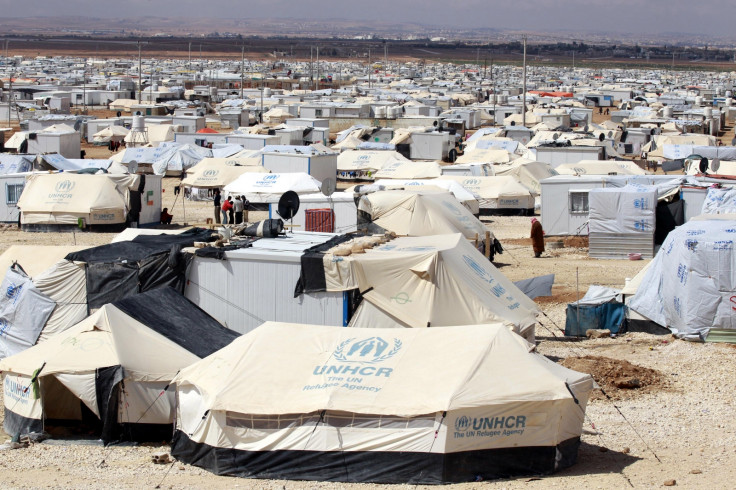 Safety
For Syrian women living in the camp, life in exile has not only meant becoming the main provider for themselves and their families, but contending with exploitation, sexual and physical violence, and harassment on a daily basis.
These problems are exacerbated by weak legal protection, cultural attitudes and a lack of awareness of their rights, while economic distress amid displacement leaves both women and children at risk of exploitation – such as trafficking.
This year, the United Nations Refugee Agency, the UNHCR, reported that single Syrian refugees were "stuck in a spiral of hardship, isolation and anxiety", in the largest displacement crisis in history.
"They have run out of money, face daily threats to their safety, and are being treated as outcasts for no other crime than losing their men to a vicious war. It's shameful," said Antonio Guterres, the UN high commissioner for refugees. "They are being humiliated for losing everything."
With a lack of rule of law, impunity for criminals leaves women vulnerable to attack; in which many incidents go unreported. Shame surrounding sexual violence has led to a culture of silence on the issue.
"When I would ask the women in the camp about sexual violence, there is considerable hesitancy for the women to discuss these issues, due to the social stigma of women who have been assaulted," Collins said.
"However, they did speak of problems with women going to the wash facilities and they would not walk alone for fear of being assaulted," she added. "As part of the training for the men, we identified these sites as locations they should increase their presence at, to help prevent such attacks."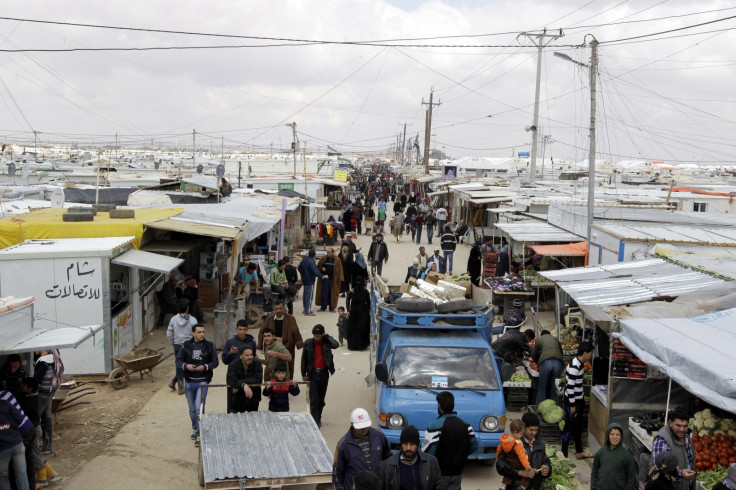 Restrictions
Syria's single female refugees face major challenges in accessing basic resources and services, due to their restricted ability to leave home without a male family member. It is difficult to gain access to many of the camp services because of the lack of disaggregated services for men and women.
"Originally we had planned on bringing women to the training facility located about an hour west of Za'atari, where we were training the male students," Collins said.
"After meeting with the women in the camps, we learned that because of their children and being single women, they would not be able to leave the camp for any extended period of time.
"This meant their mobility was extremely confined to activities between the hours of 10am to 2pm, when their children were in school," she added.
With such restrictions, it is significantly harder for women to engage in economic activities, receive an education and participate in social activities, as well as placing limitations on receiving aid supplies. One-fifth of girls never go outside their homes in Syria, and displacement has made it even less likely.
"I heard about a father in one of the camp's districts who was injured and could not work, so he was sending his 12 year-old-daughter to gather bread and then to sell it in the camp," Collins said. "When the daughter complained to her father that she was being harassed, he kept her in the tent. His solution was to send his 6-year old daughter instead."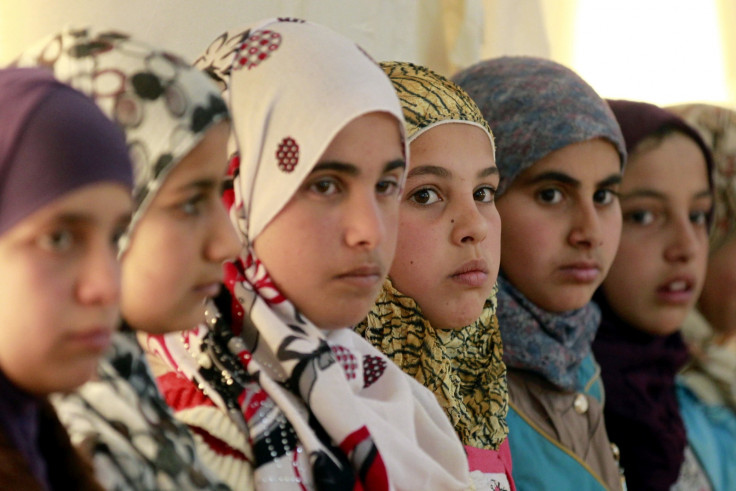 Empowering female refugees
While the situation is dire, the lives of female Syrian refugees are being changed for the better. Education and training in human rights are essential, improving lives in the long-term.
"This is when I saw empowerment," Collins explained. "It is often over-stated, but many of these women came from rural areas where little education was on offer. Most were not aware of the principals of human rights and domestic violence."
"By educating them on these issues and then providing them with a trade of some kind, they saw the opportunities that before had been hidden from them. Their efforts, knowledge and courage would undoubtedly be passed on to their children," she added.
The social impacts are profound, especially for the women in the camp. For those who have had to survive without their husbands in a culture with entrenched patriarchal hierarchies, they are adept at providing for their families.
"With education and training, female heads of households became aware of their own strength, value, and purpose not only in their immediate family but also in the community," Collins said. "By providing education and training amid the displacement crisis, male and female roles are overturned."
Over 150 organisations are providing services or support to Syrian refugee women and their families, but according to the UNHCR, their services fall short of what is needed to address the problem. Refugee women are taking the initiative, supporting one another and finding solutions to their struggle, but the number of displaced Syrians is growing.
"Only through more training and education programmes can we touch the lives of the female Syrian refugees," Collins said. "We can open their minds to a world where women play a key role in the day-to-day life of the family."