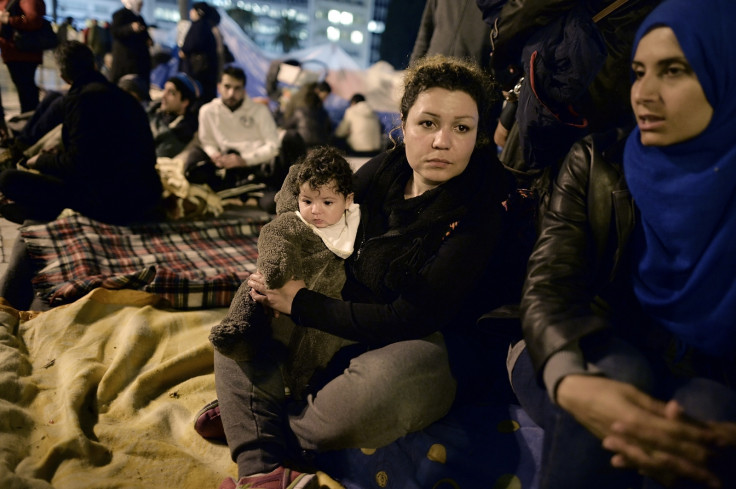 Great Britain has been heavily criticised during an appeal for wealthy countries to let in more refugees fleeing fighting in Syria.
Talks in Geneva this week aim to find ways to ease the humanitarian crisis caused by the four-year long civil war.
Aid agencies are calling for wealthy nations to take in 5% of refugees, from a total of 3.2 million people who have escaped violence.
A Brussels organisation advocating for refugees has slammed Britain for accepting only 90 people displaced by the Syria conflict.
The Refugee Council said the figure was "shocking."
Spokesman Anna Musgrave said: "It's barely enough to fill a double decker bus. It's really quite shocking."
Britain has claimed it will take on hundreds of refugees over the next three years.
The conference in Geneva will hear that wealthy countries have a responsibility to show "solidarity" with refugees from Syria.
Refugees advocate Ana Fontal of the European Council on Refugees and Exiles (ECRE) said it was a matter of "life and death.
"It's difficult to continue saying you shouldn't close borders if we don't do more to bring refugees here," said Ana Fontal, of the European Council on Refugees and Exiles (ECRE).
"Offering resettlement can mean the difference between life and death. EU countries must seize the opportunity to express greater solidarity and significantly increase their role in providing protection."
Some European countries have agreed to take more Syrians next year.
Norway may take up to 1,500 refugees, with France agreeing to 500 and the Netherlands 250.
Belgium has indicated it will 150 refugees from Syria and Iraq, with a focus on religious minorities.