Human rights defender Omar Ali Ewado's whereabouts unknown after arrest
Family of president of Djibouti's League of Human Rights say reasons for Omar's arrest remain mysterious.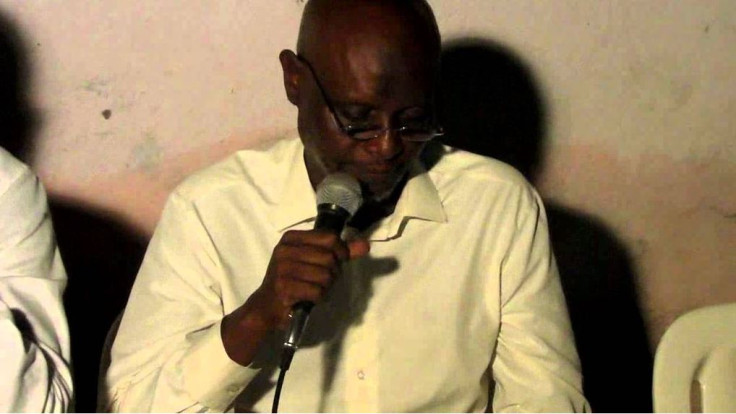 The president of Djibouti's League of Human Rights, Omar Ali Ewado, was arrested in front of his home in the capital city in the early evening of 19 March, according to reports.
Ewado, the deputy general secretary of the Union of Primary School Teachers, was released on 14 February after an appeal court dismissed all charges against him following him being sentenced to three months in prison in January.
He was initially prosecuted for public defamation for inciting hatred and spreading false news after he published a list of the victims and the missing of the 21 December 2015 massacre, during which at least 27 people from the Yonis Moussa community were shot dead by Djibouti security forces, according to the International Federation for Human Rights (FIDH).
Security services arrested Ewado on Sunday as he was leaving his residence for prayer. His family spent the evening trying to locate the activist at the several security services and detention centres.
By the morning of Monday 20 March, the activist's whereabouts were still unknown and the security services are yet to give an explanation for his arrest, according to his family, who believe the summons to be part of a campaign of repression led by the current political regime against any dissenting voice in Djibouti.
Quoted by RFI, Ewado's daughter Goumati Omar Ali, who was with him at the arrest said: "When he left the house, a car with four people on-board stopped in front of him, and they took him away. When we insisted on going in with him, they said: 'It's the way it is, there's no warrant against him, and it's mandatory that he comes (with us).'"
Ewado was dismissed from the Ministry of Education two weeks ago with no explanation.
"We have not received any detailed information, but the school's director confirmed to him that he has been dismissed and his salary suspended. There is pressure from the regime," Mahdi Samireh Sougueh, a vice president of the League of Human Rights, is cited as saying by RFI.
"Recently, I think about a week ago, (Ewado) had written a press release saying that a young man from his school had been arrested by the the intelligence services. I think (Ewado) was arrested for these reasons."
According to FIDH President, Karim Lahidji, the Djiboutian government "imprisons and harasses political opponents, independent journalists and human rights defenders in alarming proportions".
The League for Human Rights condemned Ewado's arrest and demanded his immediate release.
© Copyright IBTimes 2023. All rights reserved.