Human rights body Amnesty International and a think tank have asked Myanmar authorities to investigate the killing of prominent Muslim legal adviser Ko Ni, who was murdered outside Yangon International Airport on Sunday (29 January).
Calling for a "thorough, independent and impartial investigation", Amnesty International said in a statement on Sunday that the murder had "all the hallmarks of an assassination".
A think tank named International Crisis Group (ICG) said the period of the murder was a matter of particular concern as it comes just months after attacks on border police were blamed on men belonging to the Rohingya minority group, Reuters reported.
It was vital "that no stone is left unturned in finding the truth about this incident and who may have been behind it," the ICG said.
The Brussels-based think tank added, "In a context of strong anti-Muslim sentiment, rampant hate speech on social media, and virulent Buddhist nationalism propounded by some senior monks, this crime could embolden others and unleash further violence."
The ruling party NLD also issued a statement, saying the lawyer's death was "a great loss for which there is no substitute".
"We cautioned our NLD party members to continue political work with no hesitation, maintain stability and avoid serious responses," the party stated.
Ko Ni, an expert in constitutional law and the adviser of the ruling National League for Democracy (NLD), was gunned down at around 5pm local time (10.30am GMT) while he attempted to enter a taxi outside the airport.
The legal adviser was returning from Indonesia, where Burmese officials and Muslim leaders, including the mostly stateless Rohingya, were discussing issues of settlement with Indonesian counterparts.
The gunman, who has been identified by the Ministry of Information as Kyi Linn, allegedly shot the lawyer from close range. He even attempted to flee before being apprehended, a friend of the lawyer said.
Aung San Suu Kyi, the leader of Myanmar and the chief of the NLD party, achieved a major victory in late 2015 with a landslide win that seized back control from military rule.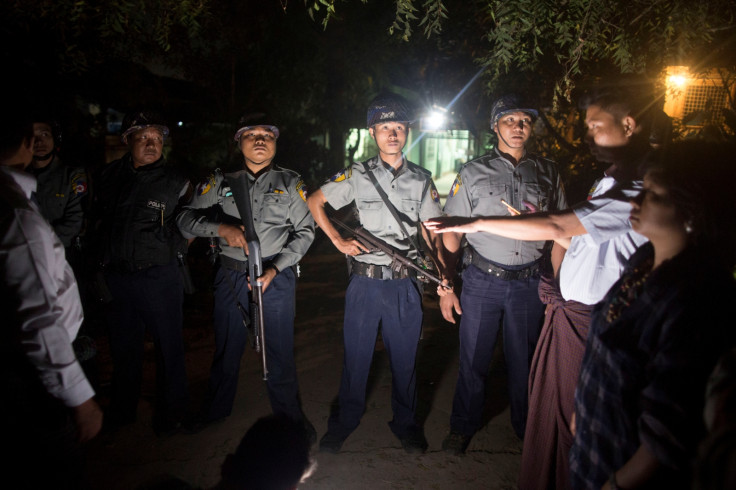 However, her party did not have any Muslim candidates and the leader has faced pressure over her failure to control a military crackdown on the Rohingya minority group, amid reports of mass killings, rape and torture.
According to a United Nations' report, the number of ethnic Rohingya Muslims fleeing Myanmar to Bangladesh has sharply increased in recent days. Over 22,000 Rohingya have fled Myanmar fearing an army crackdown.