Human Rights Watch has called for the release from a psychiatric clinic an activist who opposed Russia's annexation of Crimea from Ukraine. HRW said the Crimean-Tatar activist Ilmi Umerov faced "trumped up" charges of separatism after he made public statements against Russia's 2014 seizure of the peninsula.
One of his lawyers told HRW that they stem from an interview he gave in March 2016 with the Crimean Tatar TV channel ATR where he said: "It's important to make Russia leave Crimea, Donbass and Luhansk, if it was only possible to restore Ukraine's former borders."
He said Umerov was moved from a Simferopol hospital, where he was being treated for high blood pressure, to a psychiatric facility for an involuntary evaluation, which can last up to 28 days or longer.
In its statement on Friday 26 August, HRW urged the Russia-backed authorities in Crimea to drop charges and provide Umerov with necessary medical treatment.
Umerov, 59, was once a former deputy chairman of Mejlis, the Crimean Tatars' elected representative body, which the Supreme Court of Crimea declared an extremist organisation in April.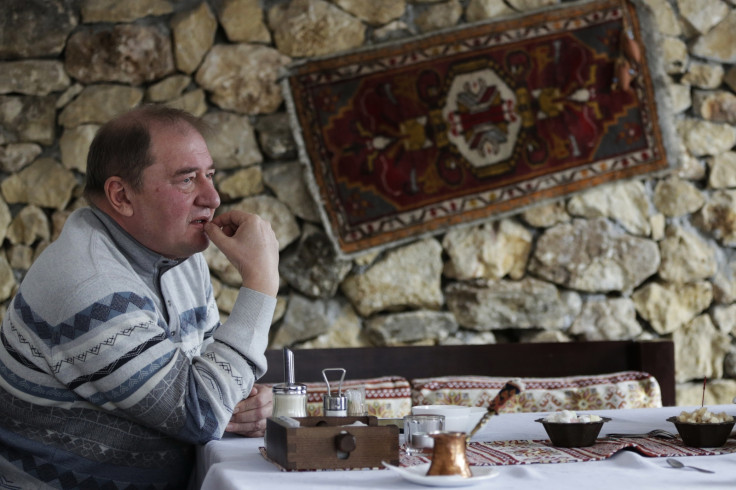 He has been an outspoken critic of Russia's annexation of Crimea and the persecution of Crimean Tatars, an ethnic minority who openly opposed Russia's occupation of Crimea.
Tanya Cooper, Ukraine researcher at Human Rights Watch said: "Umerov's forced psychiatric confinement is an egregious violation of his rights. It's also a shameful attempt to use psychiatry to silence him and tarnish his reputation, a popular practice against dissidents in the Soviet Union."
His relatives and lawyers say he suffers from diabetes, Parkinson's disease, and heart problems.
The Moscow-based Memorial Human Rights Center has called the case against Umerov "illegal and politically motivated."