Ukraine put on a show of military strength to mark the 25th anniversary of gaining independence from Russia. The Independence Day parade featured army, navy and airforce units marching through Kiev, with military hardware trundling across the city's main square.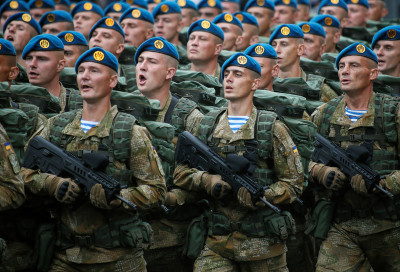 President Petro Poroshenko said the country had to rely on its own might rather than international guarantees. "This parade will send our international partners a message that Ukraine is able to protect itself, but needs further support. Because our enemy is a country which occupies one-ninth of our land and has a military budget dozens of times larger than ours. And finally, our parade is a message to our enemy: Ukrainians are seriously prepared to continue fighting for their independence, " Poroshenko told a large crowd gathered in Kiev.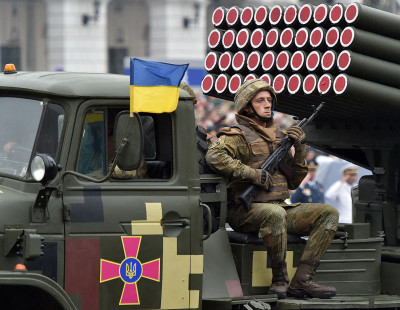 Fresh tension with Russia over Crimea has reignited fears that a fragile ceasefire deal, brokered in February 2015 with the help of Germany and France, could collapse following the deadliest month of fighting in a year.