A grandmother from Georgia says she was fired because she had two leaky periods at work. Alisha Coleman says she got the sack from her job as an emergency services call operator because of two embarrassing accidents during the premenopause.
Now the "humiliated" woman is suing her former employer, who she served for a decade, for unlawful workplace discrimination resulting from her heavy flow.
Coleman is being represented by the American Civil Liberties Union, who have filed a brief in the Eleventh Circuit Court of Appeals against the Bobby Dodd Institute in Fort Benning.
The brief alleges that Coleman was reprimanded by her supervisor in August 2015 when a sudden period flowed onto her chair. She was allegedly told that she would be fired if she ever "soiled" another one.
But in April 2016 Coleman was was walking to the office bathroom when some menstrual fluid unexpectedly leaked onto the carpet.
Despite attempting to remove the stain with bleach and disinfectant, Coleman was relieved of her duties by a manager and later told that her her job had been terminated, the suit alleges.
"I loved my job at the 911 call centre because I got to help people," said Coleman. "Every woman dreads getting period symptoms when they're not expecting them, but I never thought I could be fired for it.
"Getting fired for an accidental period leak was humiliating. I don't want any woman to have to go through what I did, so I'm fighting back."
Title VII of the Civil Rights Act prohibits workplace discrimination on the basis of sex, including "pregnancy, childbirth, and related medical conditions".
The ACLU argue that the district court, which dismissed Coleman's case in February, was mistaken in not recognising that heavy menstruation should be protected under Title VII.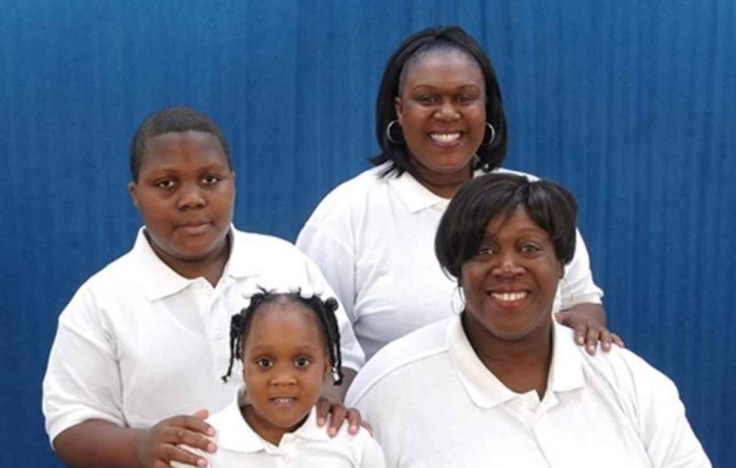 "Employers have no business policing women's bodies or their menstrual cycles," said Andrea Young, ACLU of Georgia executive director.
"Firing a woman for getting her period at work is offensive and an insult to every woman in the workplace.
"A heavy period is something nearly all women will experience, especially as they approach menopause, and Alisha was shamed, demeaned and fired for it. That's wrong and illegal under federal law. We're fighting back."