Animal rights groups are fearful that around 100 wombats have been buried alive at a property in Murraylands, South Australia. The Environment Department has launched an investigation into shocking reports of animal cruelty in Sandleton.
Brigitte Stevens, from the Wombat Awareness Organisation, said a large network of wombat warrens has been filled in – potentially trapping scores of fluffy marsupials.
Stevens raised the alarm on 11 August when she visited the property after a tip-off from a member of the public, who had been photographing the animals, noticed that several were injured.
She claims that since then, Parks and Wildlife officers have carried away multiple wombat corpses from the site, according to The Advertiser.
"I was out there watching them [departmental staff] go from burrow to burrow and I saw them picking up bodies," she said.
"Twelve days after I had reported it they were out there digging them out with shovels. There was at least 30 warrens that had been filled in and maybe eight to 10 dead bodies."
"I managed to catch another wombat in my jumper. he was that buggered. He has a smashed up face and we don't know if he'll survive, we're hand feeding him and he's at our sanctuary," she added.
Stevens said that another wombat she found limping along the road was discvoto have two bullets lodged inside its body when X-rayed.
Wombats can be culled legally in Australia although there are limits to the numbers that a person can kill. The Environment Department refused to confirm to Yahoo News whether the owner of the property had such a permit.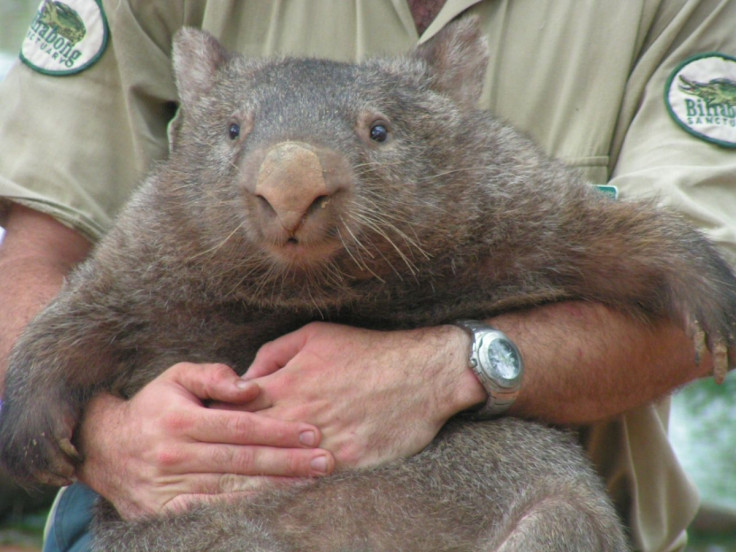 The woman who tipped-off Stevens asked if she could remain anonymous, but said: "What I found was very upsetting as I'd been photographing a lot of the animals and I know I photographed a pregnant female out on the mound.
"It's awful someone could be so cruel to these animals and it's disgusting people can treat them like that. I saw two dead ones and I don't know what would've happened to the others, they were obviously buried," she added.
The Department for Environment said in a statement: "Departmental staff have spoken to the owner and have visited the property and do not believe that any wombats are trapped underground. No other information can be provided while the investigation is ongoing.
"The maximum penalty for destroying a Southern Hairy Nose Wombat without a permit is $2500 or six months imprisonment, with the court's jurisdiction to impose additional penalties if more than one animal is involved."