It's not often that fans get a note from their cultural icon, but with less than five weeks to go before the crucial referendum on 23 June, hundreds of celebrities have signed a letter urging voters to stay in the EU. Stars including Benedict Cumberbatch, Keira Knightley and Sir Patrick Stewart warned that leaving the European Union "would be a leap into the unknown for millions of people in the UK who work in the creative industries."
The collective message from well-known actors, artists, musicians and writers, says that the "EU bolsters Britain's leading role on the world stage". They also warn that a Brexit would leave Britain as "an outsider shouting from the wings."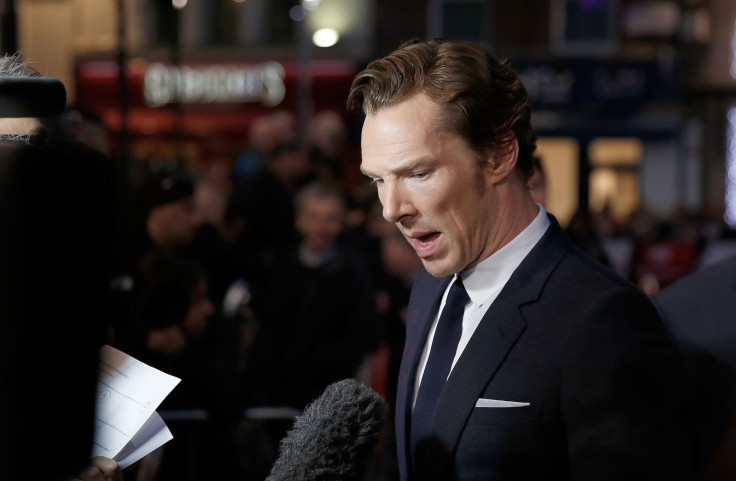 The star-studded letter, organised by the Britain Stronger in Europe campaign, contains 282 signatures who argue that a Brexit would strike a blow to the creative sector. They include actors Thandie Newton, Sir John Hurt, Dominic West, film directors Danny Boyle and Stephen Frears, comedienne Jo Brand, fashion designer Vivienne Westwood and author Philip Pullman.
"From the smallest gallery to the biggest blockbuster, many of us have worked on projects that would never have happened without EU funding or collaborating across borders," the letter says. "Britain is not just stronger in the EU, it is more imaginative and creative. Our global creative success would be severely weakened by walking away."
It adds: "And what would 'Out' really mean? Leaving the EU would be a leap into the unknown for millions of people in the UK who work in the creative industries, and for the millions more at home and abroad who benefit from the vibrancy of Britain's cultural sector."
The Remain camp has been been boosted by messages supporting Britain's continued EU membership in recent weeks, including letters from business leaders, scientists and former British military chiefs.
Around 1.8m people are employed in the creative industries in Britain and it delivers "a massive £84.1bn ($122.7bn, €109.5bn) to our economy," according to Creative Industries Federation Chairman, Sir John Sorrell.
But the notion that the creative industry's success is related to Britain's membership of the EU was rejected by Conservative peer and author Lord Dobbs. Speaking in a personal capacity, he said: "Our creative industries are booming because of the talent that is in Britain's DNA.
"We are world leaders in so many creative areas. From theatre to literature, video games, feature films, fashion, music and so much else, British artists lead the way and are celebrated around the globe," he added, according to the BBC.
"It's a success that has been created by the dedication, hard work and extraordinary creative abilities of our artists, it's not because of the EU."