Sri Lanka landslide: Hopes fade for missing as death toll climbs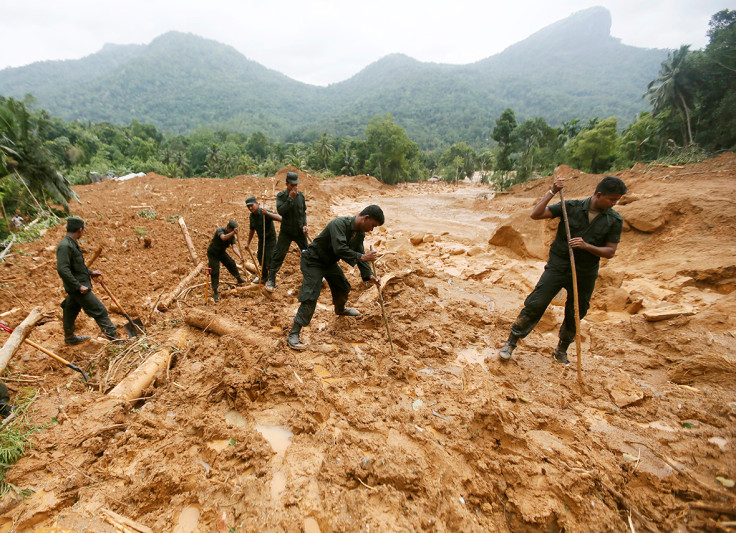 At least 58 people have been confirmed dead following the landslide in Sri Lanka, while the fate of more than 130 others who are still missing is unclear. Although rescue operations continue in bad weather conditions, emergency teams said they are unlikely to find any more survivors.
Crews have rescued over 150 people after a deadly mudslide wiped out three villages in the worst-hit Aranyake district in central Sri Lanka on 17 May. Incessant rain in the region – which triggered the landslide – has affected as many as 350,000 people, according to the island nation's Disaster Management Centre.
"I don't think there will be any survivors. There are places where the mud level is up to 30 feet. We will do our best. We will keep going until we can recover the maximum," Major General Sudantha Ranasinghe, who is overseeing the emergency measures, told Reuters.
A team of highly trained army troops rushed to the spot to undertake rescue missions and the army is still assessing whether to deploy more troops or not. The mountainous region, laden with tea and cinnamon plantations, is frequently hit by landslides which wipe villages out. Torrential rains are known to bring landslides, but the latest one was said to be one the worst in recent years.
"The army keeps going up the mountain, but they're not going to find anything. To find survivors they will have to dig about 40 feet now," local resident PG Sekara told the BBC.
© Copyright IBTimes 2023. All rights reserved.