Hundreds of Iraqi civilians have been killed in their homes following a spike in US-led coalition air strikes and fighting between the Iraqi military and Isis fighters after they were advised not to flee the city.
Amnesty International has condemned the coalition fighting against Isis in Mosul as it emerged the US military was responsible for air strikes on the west of the city that left more than 100 civilians dead. According to initial media reports, as many as 200 were killed in the blasts after the US targeted an Isis car bomb.
The human rights organisation said up to 150 people were reported killed in the Jadida neighbourhood of West Mosul. The US-led coalition has announced that it is investigating the incident.
"The high civilian toll suggests that coalition forces leading the offensive in Mosul have failed to take adequate precautions to prevent civilian deaths, in flagrant violation of international humanitarian law," said Donatella Rovera, Senior Crisis Response Adviser at Amnesty International, who carried out field investigations in Mosul, said in a statement.
"The fact that Iraqi authorities repeatedly advised civilians to remain at home instead of fleeing the area, indicates that coalition forces should have known that these strikes were likely to result in a significant number of civilian casualties. Disproportionate attacks and indiscriminate attacks violate international humanitarian law and can constitute war crimes," she added.
Civilians trapped in the area told Amnesty that their family members had been killed as they stayed huddled in their homes. "We followed the instructions of the government who told us 'stay in our homes and avoid displacement'," said Wa'ad Ahmad al-Tai, a resident of the al-Zahra neighbourhood of East Mosul.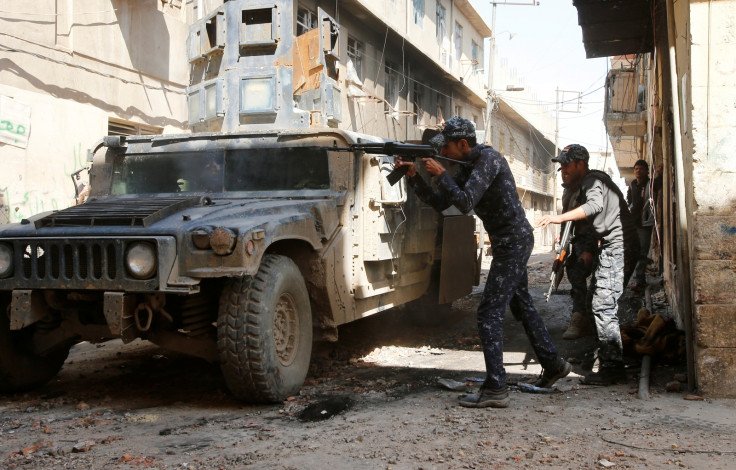 "But when the house next door was bombed, it collapsed on us, precisely over the room we were sheltering in. My son Yusef, nine, and my daughter Shahad, three, were killed, together with my brother Mahmoud, his wife Manaya and their nine-year-old son Aws, and my niece Hanan. She was cradling her five-month-old daughter, who survived, thank God," he added.
Civilians also reported that Isis fighters who used residents as human shields were targeted in the air strikes.
"[IS militants] were everywhere and there was absolutely nothing we could do about it. If you challenged them they would kill you. They ran this city for two-and-a-half years and they were rarely targeted during all that time... Why now [are they] destroying our homes with our families inside, just to eliminate two or three [Isis militants] on the roof?" Mohammed, a resident of the Hay al-Dhubbat district of East Mosul, asked. He lost several relatives in a coalition air strike.