Sunnis being targeted deliberately in west Mosul, claims commander of Nineveh Guards
Atheel al-Nujaifi said that Iraqi government forces are using changed tactics against Isis in west Mosul.
"I say this without any hesitation that there is a clear targeting of the Sunnis....This kind of targeting is finishing the Sunni community as a whole," former governor of Nineveh province in Iraq said with regard to concerns about large number of civilian casualties in west Mosul.
His comments follow Iraqi army's denial that the deaths of more than 100 civilians in an explosion in Jadida area on 17 March was caused air strikes conducted by US-led coalition forces.
Atheel al-Nujaifi, who currently is the commander of the Nineveh Guards, told Rudaw that compared to anti-Isis campaign in east Mosul, Iraqi government forces have now changed tactics in west Mosul.
"There is a reason behind the shift in the way the operation is carried out on the right bank of Mosul. The operation was proceeding in a very organised way on the left bank where civilians were being protected. However, there is heavy bombardment on the right bank so that the city is deserted," he explained.
Commenting on statement by the Iraqi Army's Joint Command on Sunday (26 March) that their investigations revealed the 17 March incident was the result of Isis bombs, the former governor said: "The explanations given by military commanders are not convincing. They say there was a car bomb in the area, whereas no such debris can be seen in the area."
He also accused the government forces of not allowing journalists and other investigative bodies to inspect the attack sight. "Instead of blocking journalists and other personalities, military commanders should have given them an opportunity to visit the place so they could have a close look at the scene.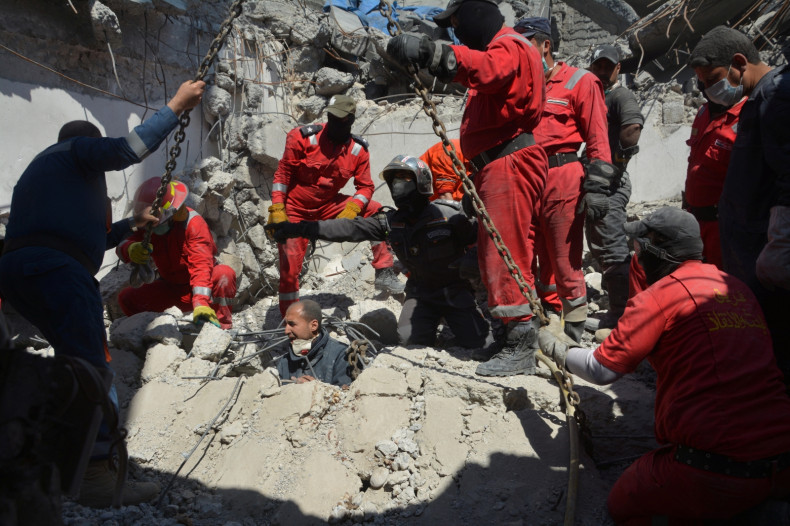 "We think there is some kind of whitewashing here. Hence, we call for an international investigation into this incident and other ones happening on the right bank of Mosul," he added.
Belkis Wille, a senior researcher for Human Rights Watch, told Rudaw that they have also been barred from entering the Jadida area. "Iraqi forces are not allowing any journalists, any organisations, and even government officials to enter the area to conduct investigations," she said, noting that as of Monday (27 March), local residents had pulled out 100 bodies from the area.
Another 37 people are still missing after an entire building suddenly collapsed on the families following an explosion, which many feared was a coalition air planes strike.
The area remains dangerous for civilians, Wille told the news agency and added: "The area and neighbouring neighbourhoods are constantly being bombarded by airs trikes, by heavy artillery, by rockets, by car bombs, so the people in those neighbourhoods still inside west Mosul are really caught in the crossfires and civilian casualty numbers continue to go up."