Hundreds of Indian Muslim clerics pass resolution declaring Isis terrorists 'un-Islamic'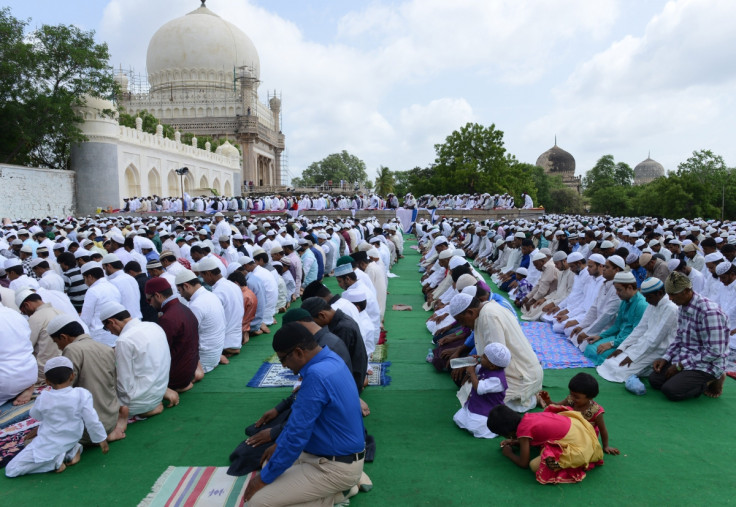 At least 300 Muslim clerics in India have passed a resolution against the Islamic State (Isis), declaring the terrorist group as 'un-Islamic'. Two other terror groups were also condemned by the group in the Indian city of Hyderabad.
The move came on the final day of a three-day event organised by the All India Muslim Personal Law Board (AIMPLB). The conference was entitled 'The Determined Stand of Muslims Against the IS' and saw prominent Islamic scholar Maulala Khalid Saifullah Rahmani brand the terrorist organisation as "un-Islamic".
According to the Times of India, a resolution produced by the group stated: "Terror outfits like Isis are not even remotely associated with the idea of Islam. Their deeds and actions are absolutely un-Islamic and against humanity. Islam teaches Muslims to respect and to protect life, wealth, assets and dignity of people irrespective of their beliefs. It does not permit any group to take law into its hands."
An AIMPLB committee member, Maulana Khaleel-ur-Rahman Rajjad Nomani, pointed out that the majority of Muslims scholars around the world had agreed that Isis "does not represent true Islam". Nomani said that the World Muslim League, an international organisation of Islamic scholars, had denounced the terror group as well.
However, Nomani insisted that the use of force against Isis (Daesh) was not favourable and pressed for a dialogue instead. He called on Muslim clerics to increase efforts to prevent young people from joining terrorist organisations such as Isis, indicating that this was the biggest concern in dealing with Isis. However, the scholar also noted that there was a role for all of society to play in the fight against Isis.
According to the New Indian Express, Nomani said: "To control the menace of Isis propaganda, only religious scholars cannot be held responsible for the de-radicalisation of youth. Our message to the public does not even reach them as the media wishes to highlight only negative views. If social media is being used for spreading propaganda, lawmakers have to think about it and find ways to check it."
Speaking about the unrest with the Jawaharlal Nehru University (JNU) row, Nomani said: "They are all our children. If youth are disturbed by discrimination and poverty and are pushed to a state of uprising, there will be anarchy in the country. The government should look at the root-cause of issues and solve them through dialogue."
© Copyright IBTimes 2023. All rights reserved.