India: MP Sakshi Maharaj vows death sentences for Hindus converting to Islam or Christianity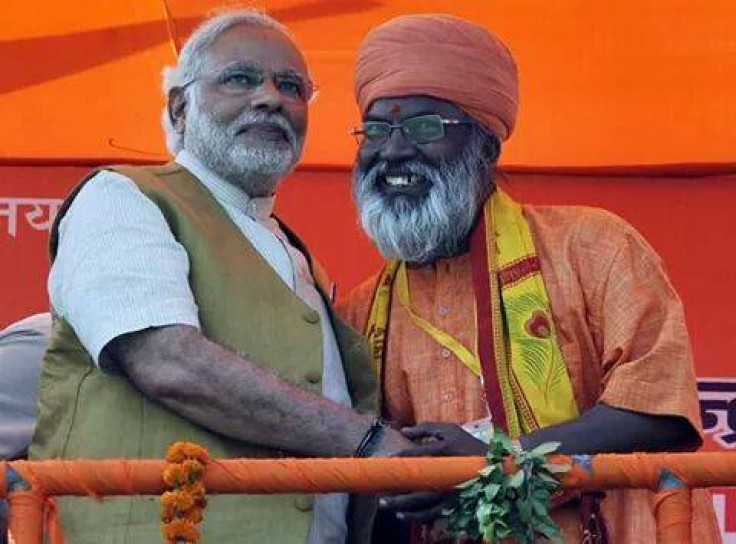 An Indian lawmaker with the ruling Hindu conservative party has claimed death sentences should be introduced for people who convert to other religions, in the last episode to fuel communal tensions since the election of Prime Minister Narendra Modi last year.
Controversial MP Sakshi Maharaj, an outspoken member of Modi's Bharatiya Janata Party (BJP), also told a religious gathering in Uttar Pradesh that each Hindu woman should mother four children in order to protect the predominance of India's largest religious group.
"Wait for some time," local media quoted him as saying. "A law will be passed in Parliament in which anyone indulging in cow slaughter and conversion will be punished with the death sentence."
Maharaj specified that Indians of Muslim, Christian and other religious faiths who convert to Hinduism will not be subjected to the same punishment. The differentiation been based on the assumption that members of India's religious minorities were once Hindus who have been converted.
"Ghar wapsi [reconversion] is no conversion but just a process to guide these people to the fair where they actually belong," said the 59-year-old politician, who in December had to apologise after describing the killer of independence leader Mahatma Gandhi as a "patriot".
Maharaj's comments came as the historically turbulent relations between India's different religious groups have been strained by reports of forced conversions.
Just before Christmas, the upper house parliament was forced to adjourn, as opposition MPs staged a protest against Hindu nationalist groups' attempts to covert Muslims and Christians.
Opposition leaders have accused Modi of not doing enough to condemn and tackle the practice.
The prime minister is not new to religion-related controversies. In 2002, as he was chief minister of Gujarat State, he was accused of failing to halt religious violence that killed more than 1,000 people, mostly Muslims.
The parliamentary protest followed a remark by Praveen Togadia, the head of one of BJP's fringe factions, who said the ruling party was to "take the percentage of Hindus to 100".
Days earlier, more than 50 Muslim families in the town of Agra lamented they were cheated into converting to Hinduism, by unknowingly attending a mass conversion ceremony they were lured to with a promise of food ration cards.
In turn, Hindu nationalists accuse Muslims and Christian missionaries of targeting Dalits - previously known as untouchables - for conversion, promising them a better life outside the rigid Hindu caste system.
Some 80% of India's 1.2 billion people are Hindus. Muslims make up almost 15% of the population with Christians, Buddhists and other minorities dividing the remaining share.
© Copyright IBTimes 2023. All rights reserved.