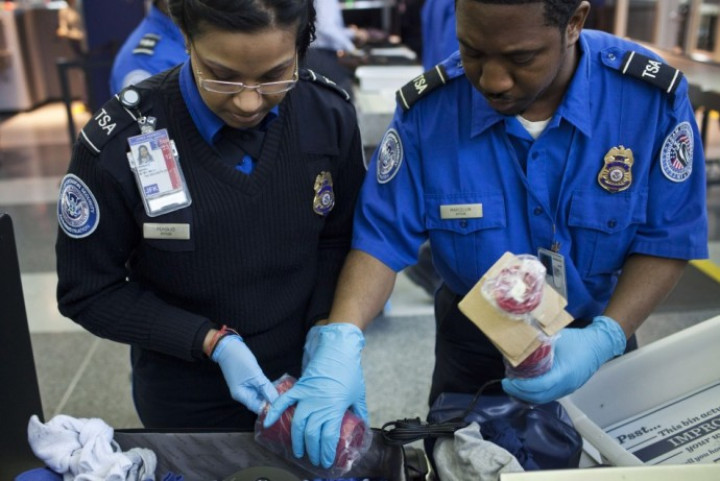 Hundreds of airline passengers across America are missing their flights because of ever lengthening airport security lines. It is expected to get worse as summer reaches its peak.
Travellers are being advised to reach airports two hours before departure for domestic flights while three hours are being recommended for international travel. The reason being that federal transportation security administration screeners are unable to cope with the increasing number of passengers, says an Independent report.
The Chicago Tribune says, the TSA (Transportation Security Administration) will hire about 800 new officers as well as get more part-time and overtime workers. The union, which represents security officers, says it is not enough and at least 6,000 more full-time officers are needed to supplement the shortfall.
Phoenix airport in Arizona has threatened to ditch TSA staff and hire private screeners. New York, Chicago, Detroit and Atlanta are some of the airports that seem to be experiencing the jam.
On Sunday alone, 450 American Airlines passengers missed flights at Chicago's O'Hare International Airport due to security lines that took more than two hours. The spokeswoman for American Airlines, Leslie Scott said that they had to provide camp beds for their customers who couldn't get on a later flight. The airline also said that around 6,800 of its passengers had to miss planes in March due to the lengthy wait.
Erin Walton, a traveller affected by the delays, said, "The lines move, but they are so long, it appears they don't have a lot of staff. We manage it because we know security checks are necessary. We just try to endure."
"We encourage people to have the appropriate expectations when they arrive at airports. Contemplate increased wait times as you travel", the Independent quoted Homeland Security Secretary Jeh Johnson as saying at a press conference at the Reagan National Airport outside Washington.
He added that the security at airports cannot be compromised. "Obviously waiting three hours for a two-hour flight is not acceptable and it's not a good thing and it taxes everyone's patience. We want to keep passengers moving, but we want to keep passengers safe."
According to The Tribune, American and United airlines are hiring additional staff to carry out non-security TSA functions such as moving bins, reminding people to remove their shoes.
A solution to beat long security lines is an $85 (£53) programme called Pre-check by TSA, which asks passengers to fill out basic details about themselves and submit to a regular screening in advance, which allows them to go through an expedited line without having to remove laptops or liquids from their bags.
The TSA says it has underestimated the passenger growth numbers and hasn't been able to keep up with hiring staff.