Hurghada: Tourists injured after gunmen storm Egyptian resort hotel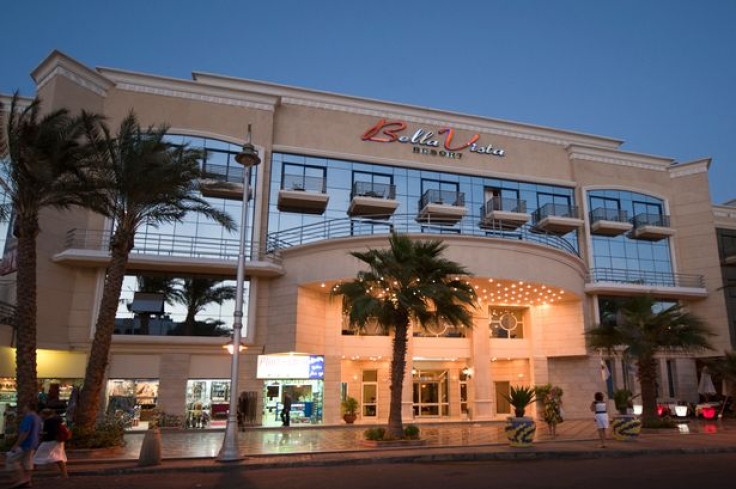 Three foreign tourists have been wounded after three gunmen stormed a hotel at an Egyptian beach resort, security sources have reported. The tourists, believed to be from Sweden and Austria, were wounded in the attack at the Bella Vista Hotel, in Hurghada, on Friday (8 January).
One of the tourists has been taken to hospital, reportedly suffering knife wounds.
Conflicting reports are emerging, suggesting at least one and possibly all three of the gunmen have been killed by local police after they opened fire outside the hotel in the busy downtown area of the city.
According to unconfirmed reports from state media Al -Ahram, Egyptian police killed one gunman and wounded another. Graphic images of one of the dead attackers, have been circulated on social media.
The assailants arrived by sea to carry out the assault in the Red Sea resort of Hurghada, according to Sky News. Eyewitnesses claim at least one of the gunmen was waving an Islamic State flag bearing the shahada, the Muslim testament of faith, commonly used by ISIS,
as they stormed the hotel.
Unconfirmed reports suggest at least one of the gunmen was wearing a suicide belt, but did not detonate it.
Local security services thwarted the attack and police have sealed off the area. The British Embassy in Egypt have issued an emergency telephone number for anyone concerned about British nationals in the region. The number is: +20227916000
The latest attack comes one day after gunmen targeted a tour bus in the Egyptian capital of Cairo which was carrying Israeli tourists. The Islamic State group claimed responsibility for the attack on Thursday 7 January.
We are aware of an incident in #Hurghada and are investigating urgently. Brits in need of assistance should call +20227916000.

— UK in Egypt (@UKinEgypt) January 8, 2016
© Copyright IBTimes 2023. All rights reserved.