Hurricane Gert is on the way to the UK from across the Atlantic and could bring very different weather systems to the north and south of the country, according to the Met Office.
London and the south of England could enjoy a blast of tropical warm air as the remnants of the hurricane currently tracking east from Bermuda. But for people in the north and Scotland it will be wet and windy.
Hurricane Gert is the second hurricane of the season. It narrowly missed crashing into the east coast of the US and Canada, and is now heading heading across the Atlantic, all the while losing momentum.
It will no longer be a hurricane when it hits the UK but it will have an impact on the weather.
Temperatures in London could reach 27C on Monday (21 August), whereas parts of the Scotland may experience 25m of water on the same day.
A Met Office spokeswoman said "This time of year occasionally we see the odd hurricane modified by the cool water of the northern Atlantic slowly move up to our region of the world. By the time it reaches the north west of Europe, though, it has been modified by the cold waters of the north Atlantic and becomes a typical depression.
"Last year it was Gaston, the year before, Kate, and the year before that, Berta. And this year it possibly could be hurricane Gert. It's currently a Category One. It's the second hurricane this year to land across the warm and southern waters of the north Atlantic and at the moment it's between Bermuda and north Carolina.
"But it's not going to make landfall at all – it's going to be moving its way north eastwards parallel to the eastern seaboard of the USA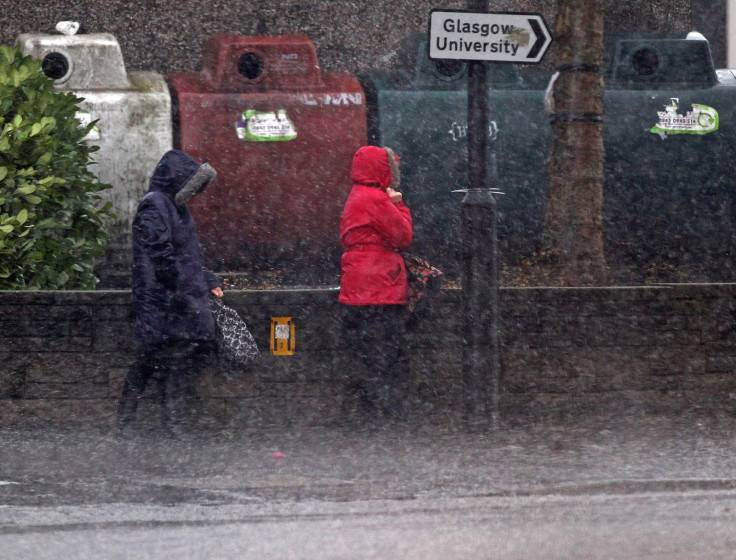 "Some much cooler air will mix with the system although there will still be a slight tropical element but by the time it tracks across the north Atlantic it's a typical mid-Atlantic depression – a deep area of low pressure.
"So through Friday into Saturday it tracks towards the east and what that means for the UK as we head to the latter part of the weekend into next week is that we could actually see some wet and windy weather.
"There's a ridge of high pressure towards the near continent so if this system is slightly further north we'll get some fine weather even some warm conditions. But currently we're expecting some wet and windy weather even some heavy rain from time to team, particularly across the north of the UK."