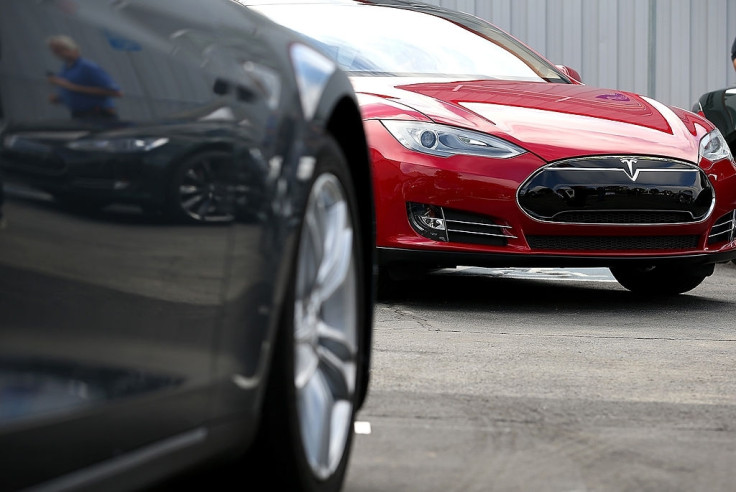 In a bid to help its customers flee Hurricane Irma, Tesla has pushed a temporary software update to increase the range of some of its vehicles.
Evacuation efforts across southern Florida have reportedly led to traffic jams and an increased demand for fuel. But, the good news is that the Elon Musk–owned electric carmaker has unlocked reserved battery capacity in some of its vehicles to help owners get as far as possible.
The update will increase the battery capacity of some Model S and Model X vehicles within the evacuation zones, according to an Elektrek report. The company sold these vehicles with a 75kWh battery pack, but locked 15kWh on the software side, giving users an inexpensive 60kWh choice with an option to pay later for a longer range.
Now, with Irma making a landfall, an over-the-air update has been issued to bring that reserve juice into use. Reddit users were first to report the update, noting the range of their vehicles has been increased to clock almost 40 more miles on the road.
Redditor Ludachris9000, "I'm in South Florida and I own a MS60. I just checked my app and look what it says. I've never been higher that 215 miles. Did Tesla do this for evacuations?"
Members of Tesla Motors Club also confirmed the increase from 60 to 75kWh but iterated the update will not stay forever and will be reversed on 16 September 2017. Currently, Tesla charges about $5000 to issue a permanent update of the same kind.
Hurricane Irma, one of the most powerful Atlantic storms, has already affected millions of people in the US and the Caribbean. The Category 4 storm has triggered a wave of evacuations in the state of Florida, creating a situation of panic amongst people who are looking to get as far as possible from the devastation.