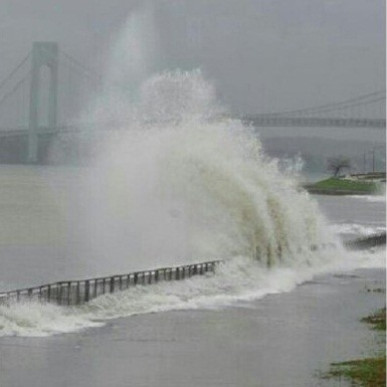 Hurricane Sandy has made landfall on America's eastern seaboard, with winds reaching 85mph and swells rising to 30 feet.
The centre of the storm struck land near Atlantic City in southern New Jersey just after midnight GMT, and is now moving north at a speed of 28mph. The storm was 900 miles wide when it made land, according to reports.
Experts have now rebranded Sandy a post-tropical cyclone, as its essential characteristics have changed. However, it still carries the strength of a category one hurricane.
Johanna Wagstaffe, a meteorologist with broadcaster CBC, said that "regardless of exact landfall or classification, this is still a massive storm with massive impacts."
Even before Sandy made landfall, wind, rain and swell emanating from the storm had flooded large tracts of New Jersey and indundated Manhattan with a surge reaching an unprecedented 13 feet.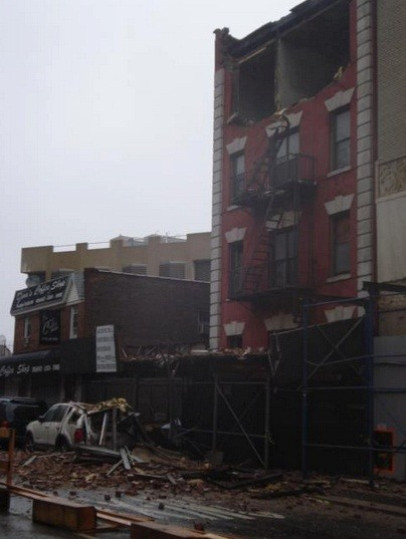 Over 1 million people have been given evacuation orders along America's east coast, while more than 2 million have been left without power.
Around 12,000 flights have been cancelled in preparation for the storm, and a raft of services and institutions have been suspended, including the US stock exchange and public transportation systems in New York, Boston and Washington.
President Barack Obama interrupted his re-election campaign to speak to the nation from the White House. He urged residents of the eastern seaboard to heed warnings and advice, saying:
"We are certain that this is going to be a slow-moving process through a wide swath of the country, and millions of people are going to be affected.
"If the public's not following instructions, that makes it more dangerous for people, and it means that we could have fatalities that could have been avoided."