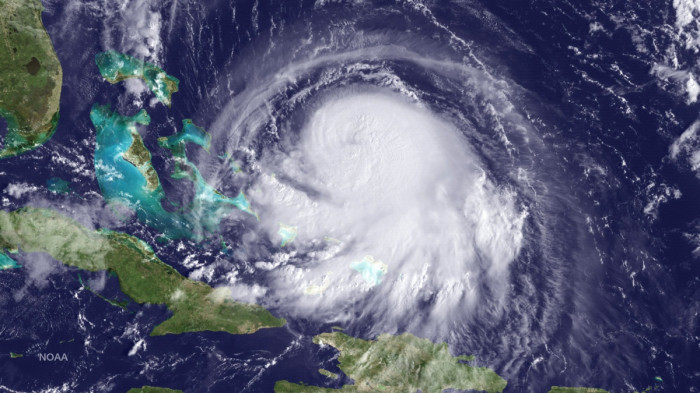 Tropical Storm Joaquin has been upgraded to a Category One hurricane as it bears down on the Bahamas, with sustained wind speeds already reaching 80mph. Currently, the hurricane is still 250 miles east of the Bahamas, but when it hits it could produce as much as 20 inches of rain across the island.
Meteorologists believe Joaquin will gain in strength as it nears the US east coast, but there are differing views about where it will come ashore. Some forecasters predict Joaquin will hit the US mid-Atlantic region by Saturday (3 October) or early on Sunday, whereas others predict it will veer north and move parallel to the coast, before it comes ashore closer to the north-east.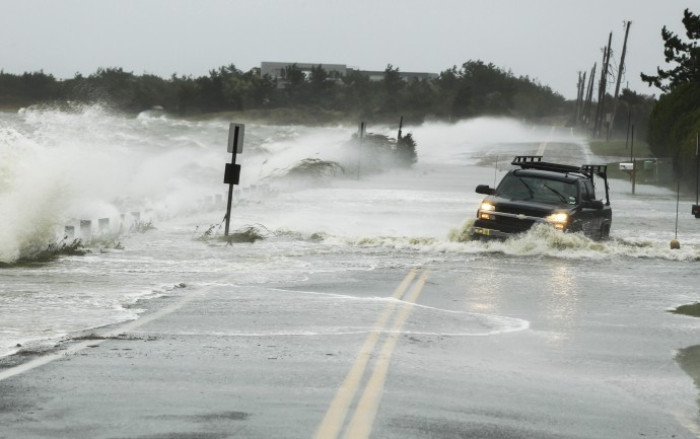 Wind speeds could reach 100mph and residents are advised to watch out for weather reports. Whether Joaquin comes ashore or not, it is expected to contribute significant rainfall to the Eastern Seaboard. "It could be a significant situation," Brian Fortier, senior meteorologist at The Weather Channel told NBC. "Everyone along the Northeast coast, right up to New England, should keep a close eye on the forecasts."
There's even the possibility the hurricane could impact on the densely-populated cities of the northeast including New York, where Governor Andrew Cuomo warned in a statement: "Our state has seen the damage that extreme weather can cause time and time again — and I am urging New Yorkers take precautions for more heavy storms in the coming days."
In October 2012 New York was hit by Hurricane Sandy, which brought extensive flooding to the region. At least 233 people died across eight states and the storm is estimated to have cost a total of some $75billion ($50billion).