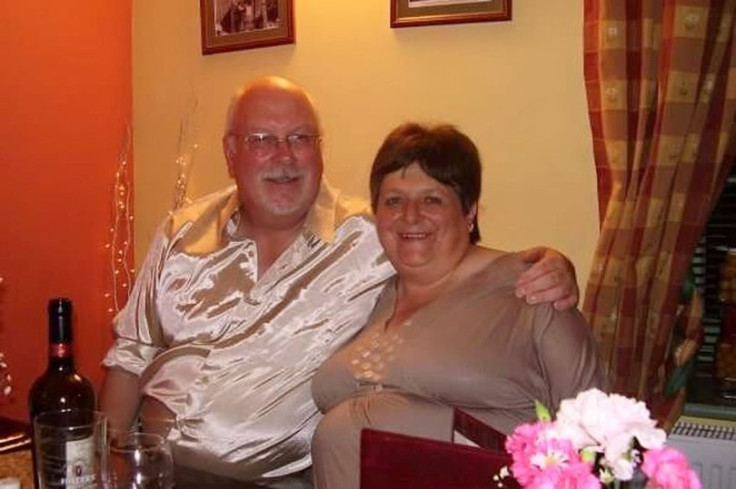 A "devoted" husband died during a fire at his home in Cambridgeshire after he refused to leave the side of his bed-bound wife, an inquest heard. Roger Freestone, 67, and his wife Maureen, 65, died following the blaze at their home in Somersham on 28 March.
The couple were described as hoarders and the fire ripped through the house after a cardboard box inside the home caught alight.
Mr Freestone was seen kicking the cardboard box out of the door on the night of the fire. However, the flames also caught the curtains and soon spread to the rest of the property due to the high amount of "combustible material" inside.
After realising he could not extinguish the fire himself, Mr Freestone returned to his wife, who was bed-bound after being paralysed down one side of her body.
Care workers Karen Gilby and Heather Clark, who were inside the property looking after Mrs Freestone when the fire started, managed to escape the house.
The inquest heard there was no smoke alarm fitted at the couple's home and firefighters were unable to get into the kitchen because of "goods stored behind the door".
The post-mortem revealed the husband and wife, who were one month away from their 43rd wedding anniversary, died as a result of smoke inhalation and carbon monoxide poisoning, with Mrs Freestone's underlying health problems also playing a factor.
Recording a verdict of accidental death at Huntingdon Coroner's Court , Coroner David Heming said: "Rather than attempt to leave the property, Mr Freestone stayed, no doubt realising his wife would not be able to extricate herself.
"He went back and made no attempt to leave himself."
Giving evidence as to the cause of the fire, Kevin Napier, head of community fire safety for Cambridgeshire Fire and Rescue Service, said: "The fire developed and spread rapidly as there was a lot of combustible material throughout the bungalow," reported the BBC.
"Mrs Freestone was bedridden and unable to escape. The hallway area was cluttered and the rear door was completely blocked, making an exit from the home extremely difficult.
"Things to look out for include the stacking of combustible materials around exit routes, no working smoke alarms, mobility issues, burn marks from dropped cigarettes or lots of trailing cables and portable heaters."