Hyperloop: MIT students win chance to design Elon Musk's transport of the future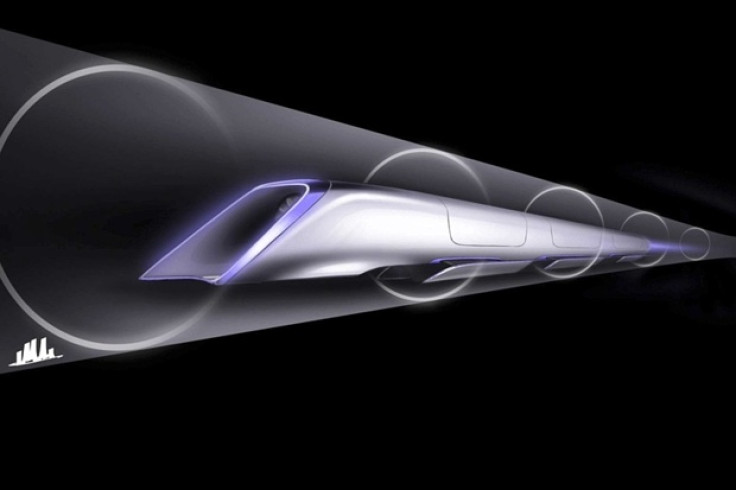 A team of American students has beaten off intense competition to win the chance to design tech billionaire Elon Musk's new hyperloop transport system. Engineers studying at the Massachusetts Institute of Technology beat 115 teams of competitors from universities in 20 countries with their design concept for Musk's idea, which aims to transport passengers on a bed of air at rates approaching the speed of sound.
In the MIT design, passengers sit in aluminium pods, each of which contains 20 to 30 people, which are then accelerated by electromagnets through a metal tube 12 feet in diameter.
Musk, an inventor and entrepreneur, has described his pet project as a "cross between a Concorde and a railgun and an air hockey table". The hyperloop can theoretically reach supersonic speeds because it floats on air bearings and so isn't impeded by friction, though it won't necessarily travel at top speed for the comfort of passengers.
In all, 22 teams of students who participated in the competition have been chosen to help design the next phase of the hyperloop prototype at Musk's company SpaceX's headquarters in California this summer, including groups from the Netherlands, Canada and Germany.
"It is our hope that everyone who participated uses the momentum from this historic meeting of young innovators to go out into the world and continue to create and innovate," said Michael K Young, the president of Texas A&M University, which hosted the students. "This weekend's competition proves the future is in very good hands with such an inspiring and talented group of young people."
Musk's plan is to build the first full-length hyperloop link between Los Angeles and San Francisco, with an estimated journey time of just half an hour – five hours less than it would take to drive on a good day.
At present, SpaceX is preparing to build a five-mile test track in Quay Valley in California to test pod designs. Pods would float on a layer of air between 0.5 and 1.3mm thick, similar to a puck on an air hockey table. Electrified induction motors would power the pod through the tube in this near-frictionless environment at controlled speeds. The top speed at present is calculated at around 760mph, and a tentative date of 2018 has been picked for the first track's opening to the public.
© Copyright IBTimes 2023. All rights reserved.