Hyperloop, the 800mph train envisioned by Elon Musk, has taken a step closer to reality after the project received an investment of $50m (£40m, €45m) from DP World Group Dubai, one of the world's largest port operators.
The cash injection sees the total money invested into Hyperloop One so far increase to $160m. The company also announced on 13 October it has hired former Uber chief executive Brent Callinicos into the role of full-time strategic and financial adviser. Callinicos has previously worked at Google and Microsoft.
DP World's investment in Hyperloop One comes after a deal was formed in August for the two companies to evaluate and develop a Hyperloop 'cargo off-loader' at Dubai port, as a means of quickly removing freight from incoming ships.
The train would blast through an underwater tunnel at high speed, allowing goods to get on the road and ships back out to sea more quickly.
The $50m announced this week will help Hyperloop One complete its full-scale test track in Nevada. If testing here proves to be a success, the project will take a major step forward towards becoming a fully operational commercial system. As well as Dubai, plans are underway to bring Hyperloops to London, Sydney and Moscow.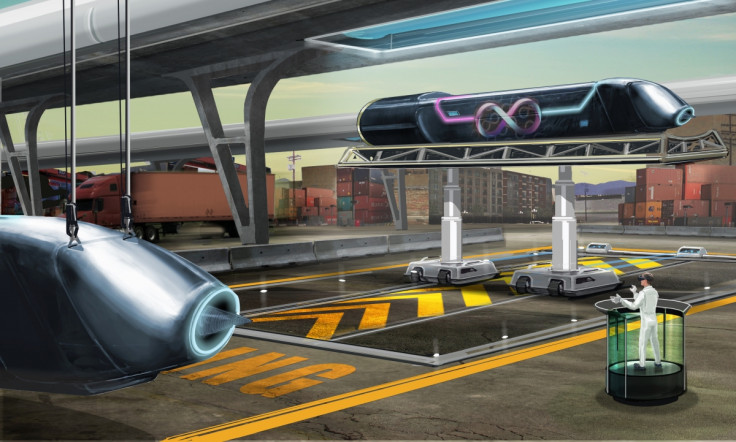 Confirming news of the investment to the Wall Street Journal, company co-founder and chairman Shervin Pishevar explained how the project needs a huge amount of money to get off the ground, far more than other software-based Silicon Valley projects. "This is a capital-intensive business. This is moving actual things, steel, atoms. It's not just a photo app."
Hyperloop One's take on Musk's original design is to use trains suspended via magnetic levitation and fired though low-pressure tubes. They would be used to transport people, goods and vehicles at up to 800mph, faster than most commercial planes. A second company, called Hyperloop Transport Technologies, is also working on making the futuristic train a reality.