Hyundai Sonata the first car to offer Google Android Auto driver assistance system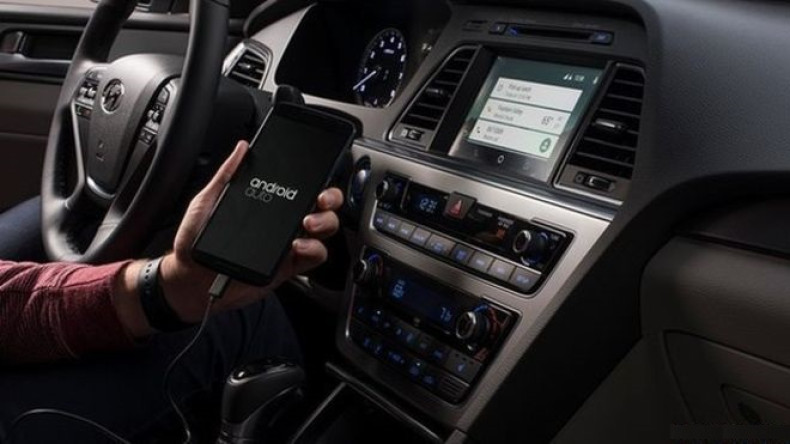 South Korean firm Hyundai has become the first car manufacturer to introduce Google's dashboard connection technology to its vehicles. Android Auto will be rolled out on Hyundai's 2015 Sonata being sold in dealerships, as well as a free software update for existing owners of the model.
Android Auto offers features from Android smartphones that are relevant to driving, such as navigation apps, media and communication.
"Android Auto aligns with Hyundai's core interior design principles of safety, intuitiveness and simplicity," said Dave Zuchowski, CEO of Hyundai Motor America.
"We launched this highly anticipated feature on our best-selling Sonata, adding to our promise of value. With the launch of Android Auto, we provide more owners with the experience of cutting-edge technology."
Hyundai has said that Android Auto will be available across 28 different car manufacturers by 2016, including Audi and Honda.
Improved driver safety
According to Hyundai, "at any given daylight moment across America" around 660,000 drivers are using a mobile device while driving.
By integrating a driver's smartphone into the car's inbuilt technology and display through Android Auto, Hyundai claims that it is able to reduce driver distraction and improve safety.
In a statement announcing Android Auto for the Sonata, Hyundai said: "Android Auto helps keep drivers' eyes and attention on the road by integrating the advanced driving-related functions of the user's smartphone with the familiar centralised screen, physical controls and microphone of their car.
"Furthermore, the smartphone's screen becomes 'locked', so drivers are not tempted to look down and interact with their phones directly while Android Auto is in use."