The man in the viral video, which shows him being tied as a human shield in front of an Indian army jeep, has said he is "not a stone pelter".
The video was reportedly shot on 9 April when security forces in the Kashmir valley in northern India were facing violent protests amid ongoing elections.
"I am not a stone-pelter. Never in my life have I thrown stones," said Farooq Ahmed Dar.
Army officials had claimed Dar was picked up from among a group of protesters who were pelting stones at security personnel guarding polling booths in the valley during by-elections in Srinagar. They also claimed that he was tied to the jeep's bonnet only for a brief moment.
Dar said on the day of the incident, he was on his way to a relative's house in a nearby village to attend the funeral services of a family member. He was accompanied by his brother Ghulam Qadir and neighbour Hilal Ahmed Magray. He claimed that the army paraded him for almost four hours across several villages in the area, covering a distance of nearly 25km.
Narrating the incident, Dar said that at Utligam village, he and his brother stopped their bikes after seeing some women protesting against the elections. "That was my big mistake," he said, adding that even before he could get off his bike, soldiers picked him up. "They beat me up, tied me to the front of the jeep, and paraded me across nine villages."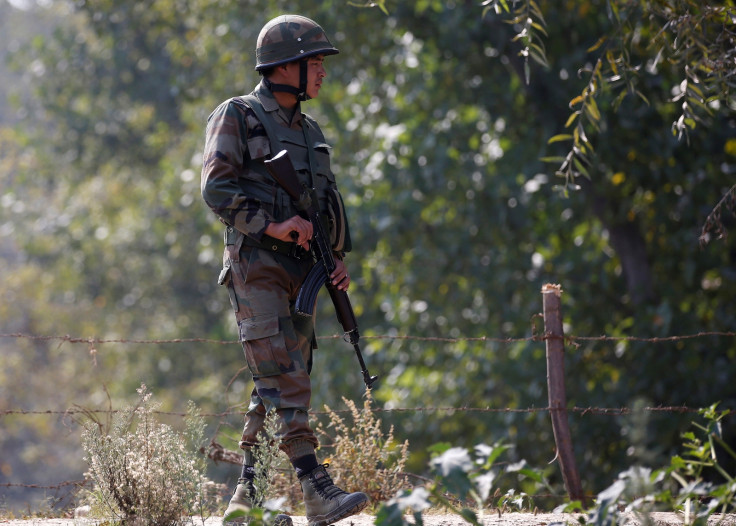 He added that the protesting women tried to rescue him, but they fled after the soldiers fired a shot in the air. "I was tied to the front of the jeep. On my chest, a white paper was tucked under the rope. I could only see my name written on it," Dar said.
"On the way, soldiers were shouting to people, 'come throw stones at one of your own'. People were running away. They were scared. I was told not to utter a word to anyone or they would shoot me."
He said that he never participated in any protest. "I work as an embroiderer of shawls, and I know some carpentry. This is what I do," the 26-year-old told The Indian Express sitting in his home in Chil with his swollen left hand bandaged. Although shaken by the incident, Dar said he would not file a complaint because he is scared of the consequences.
"I live alone with my asthmatic mother who is 75-years-old. I am scared. Anything can happen to me. I am not a stone-pelter."
His mother Fazie agreed: "No, we don't want any inquiry. We are poor people. I don't want to lose him. He is the only one I have to look after me in my old age."
The army has begun an investigation into the incident and state Chief Minister Mehbooba Mufti has also sought a report from police. Former chief minister Omar Abdullah, who shared the video on twitter had strongly condemned the act.